As an Amazon Associate we earn from qualifying purchases.
If you have a DSLR camera, you most likely own a kit lens. The kit lens usually consists of an 18mm-55mm lens that is suitable for beginners. 
However, not all photographers welcome kit lenses with an open arm because it does not offer a lot of value, and the features that it has are very limited. Although for beginners, it is enough to use a practice tool until they get to branch out. 
Why Are Kit Lenses Bad?
Kit lenses are frowned upon in the photography community because of how basic it is. 
The build quality is poor. The aperture that comes with the 18mm-55mm lens is usually narrow, which means it can't be used in low light conditions, and it has very few special features.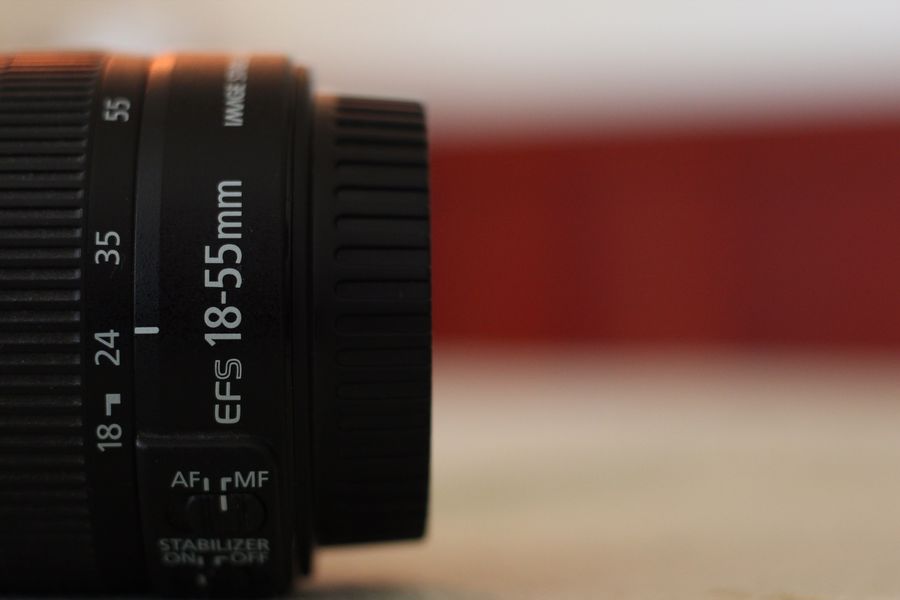 Advantages of a Kit Lens
Even though kit lenses have a bad reputation, there are still some advantages that you can use in your favor. 
Small and Lightweight
Kit lenses are small and compact since they are intended for travelling. Since it is also marketed towards beginners, a lens that is easy to store can be enticing. 
Convenient
Since kit lenses don't normally have that many features, operating them is not confusing. It gives you enough focal range to capture images of subjects that are in close proximity, making it a great practice tool. 
Versatile
Kit lenses are zoom lenses that have a wide focal length range. This makes the kit lenses versatile because you can experiment with the lengths and capture images from different ranges. It lets you look for the best focal length for you.
Ideal Learning Tool 
Kit lenses are great for learning, especially if you are new to photography. If you are a beginner, it allows you to practice how to capture images. 
Kit lenses also let you get to know your camera's settings a lot more; from getting to know how to adjust the focal lengths to operating the shutter speed, it lets you explore your camera. 
Disadvantages of a Kit Lens
The kit lenses have a lot of positives. However, there are possible disadvantages of using them.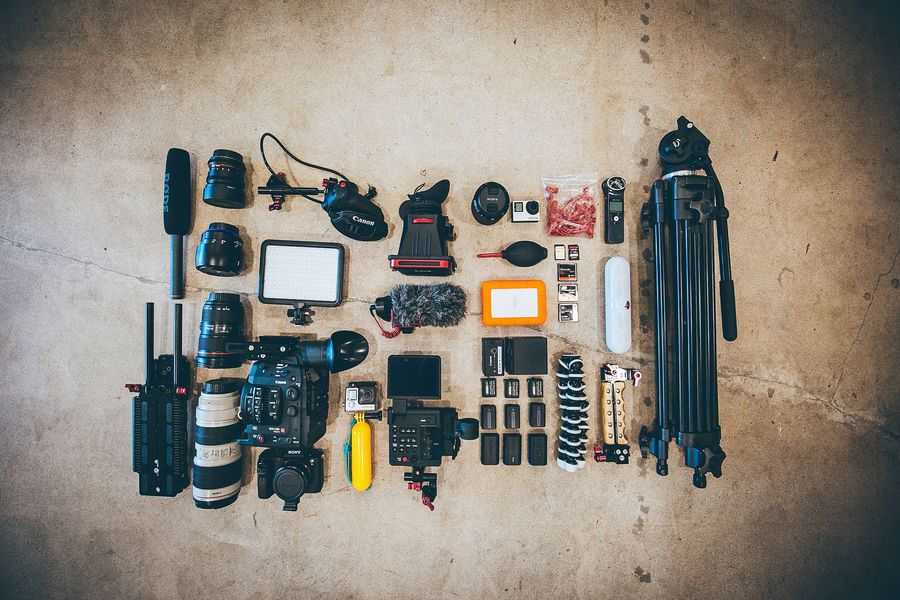 Build Quality
Kit lenses are compact, which makes them easy to put in your bag and carry around along with your various camera accessories like a camera flash and gimbal. However, the reason why it is small and light is because it is made out of plastic, and it normally does not have weather sealing. 
Even the mount of the lens is made of plastic. If it accidentally falls, it might crack or break. Also, since it is not weather-sealed, exposing it to harsh weather conditions may affect its quality. 
Poor Optical Quality
Kit lenses only use 50% of your camera sensor to capture images. The glass is not high-quality, and it does not have special elements that could remove chromatic aberration and distortion. 
How to Get Most of a Kit Lens
If you wish to continue using your kit lens, there are things that you can do to get the most out of it before you go for an upgrade. 
Check the Focal Length
A kit lens allows you to shoot wide images. However, if you use the maximum range, it can result in distorted images. It is best to zoom in on the scene little by little, then slowly adjust your position to get a wider view. 
Check the Aperture
Every lens has an aperture that determines how sharp your images will be. Kit lenses have aperture between f/5.6 and f/11, so you can use that range to ensure sharp images and avoid soft corners. 
Get Close to the Subject
To achieve a good shallow depth of field, you will need to have a wide aperture. However, kit lenses have narrow apertures. In order to get a shallow depth of field, it is best to get a bit closer to your subject to change the perspective, and create a natural background blur.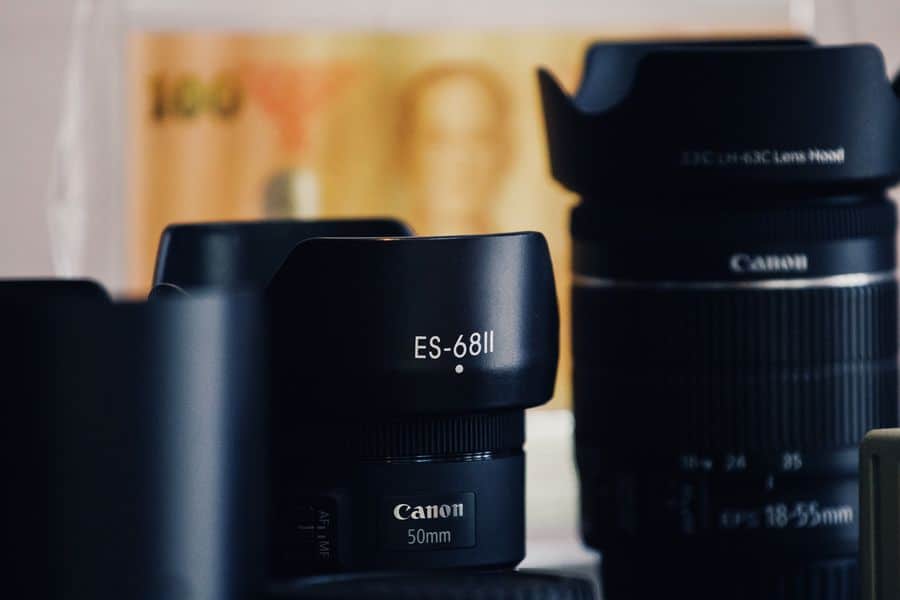 Related Question
Is a Kit Lens Different From a Prime Lens?
Kit lenses are different from prime lenses. Since kit lenses are categorized as zoom lenses, it comes with a wide range of apertures and focal lengths. 
Meanwhile, prime lenses like the 50mm lenses, have a fixed aperture and fixed focal length. 
What Lens Should You Replace the Kit Lens With?
If you wish to upgrade your lens, you have a lot of options. For prime lenses though, the 50mm f/1.8 lens is ideal as it can perform well in low light and produces amazing bokeh and depth of field. If all else fails, you can always use a flash for low light surroundings.
If you wish to have a zoom lens instead of a prime lens, you can go for the 24-70mm f/2.8 lens. It is versatile, gives a wide range of focal lengths you can try, and produces high-quality images. 
Conclusion
Buying your first ever camera can be a bit of a challenge since there are a lot of things that you need to consider, including the lens that you should use. 
Kit lenses are worth the try even if they can't give you all of the functions that you want. It can serve as the first step into mastering photography.