As an Amazon Associate we earn from qualifying purchases.
A professional photographer selects a specific lens based on the subject matter they are photographing. While some lenses are good for capturing a wide scene, others allow zooming in for long distance shots. A popular lens that can capture wide shots is the 18-55mm, and a common telephoto lens is the 55-250mm.
So, which lens is better – 18-55mm or 55-250mm?
Which Lens Is Better – 18-55mm or 55-250mm?
Overall, the 18-55mm lens is better than the 55-250mm due to its versatility and being considered a "walk around" lens. The 18-55mm is a better lens for everyday use and to take wide angle photos. Its versatility supports a wide range of photograph types that include portraits, landscapes, and real estate photography.
The 55-250mm lens is best suited where telephoto shots are required, such as sports events and weddings. Unlike the 18-55mm lens though, the 55-250mm cannot be used as often due to its telephoto focal range.
Ultimately, the type of photography you're planning on shooting will dictate the best type of lens to use.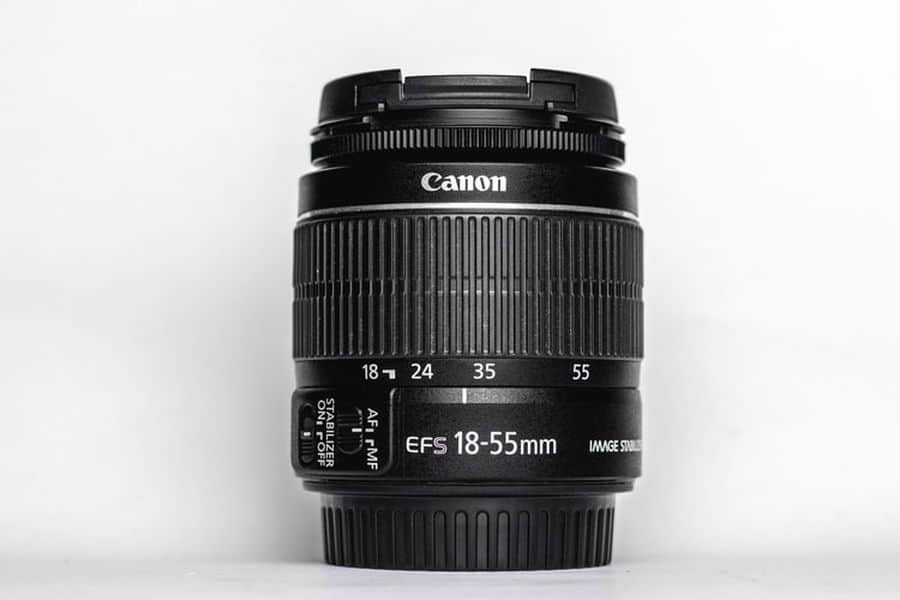 How Do I Choose Between the 18-55mm and 55-250mm Lens?
With the different applications, you may remain at a loss as to which is the best lens to pick between the 18-55mm and 55-250mm. You can use the following factors to pick the most suitable lens that will serve your photography needs best.
Understand What Each Lens is Used For
Take time to understand these lenses, their different specifications, and their designs. With this knowledge, you will know what each lens is capable of.
In this case, the 18-55mm suits some photography work over 55-250mm lens. For example, if you're taking real estate photos of the interior of a house, the 18-55mm lens is a better option than the 55-250mm lens.
This is because rooms within a house can be small (especially bathrooms), so you'd need a lens that gives you a wide angle. If you tried to use the 55-250mm lens in a tight room, you would likely only be able to capture a detail of one corner of the room!
On the other hand, the 55-250mm was built specifically to support long distance shoots as it has the ability to zoom to 250mm. This is great for weddings, especially during moments like the ceremony where you want to stand further away so that you're not a distraction.
By understanding the capabilities of these two lenses, you can pick the ideal lens from an informed perspective.
Match the Lens to Your Photography Needs
The lens you pick should suit how you use the camera. A versatile lens such as the 18-55mm lens allows you to use it in most scenarios. You can use it for landscapes, portraits, and even photos where movement is involved.
If you're just getting started with photography, the 18-55mm might even be one of the first lenses you own, since it is commonly a kit lens that can be purchased as a bundle with your camera body. It's a great lens to learn the basics of photography on and master various techniques.
If you have been shooting for awhile and looking to add another lens to your collection, the 55-250mm lens is a good option. You typically do not want to start out with this lens, since it's less versatile and generally used in more specific situations.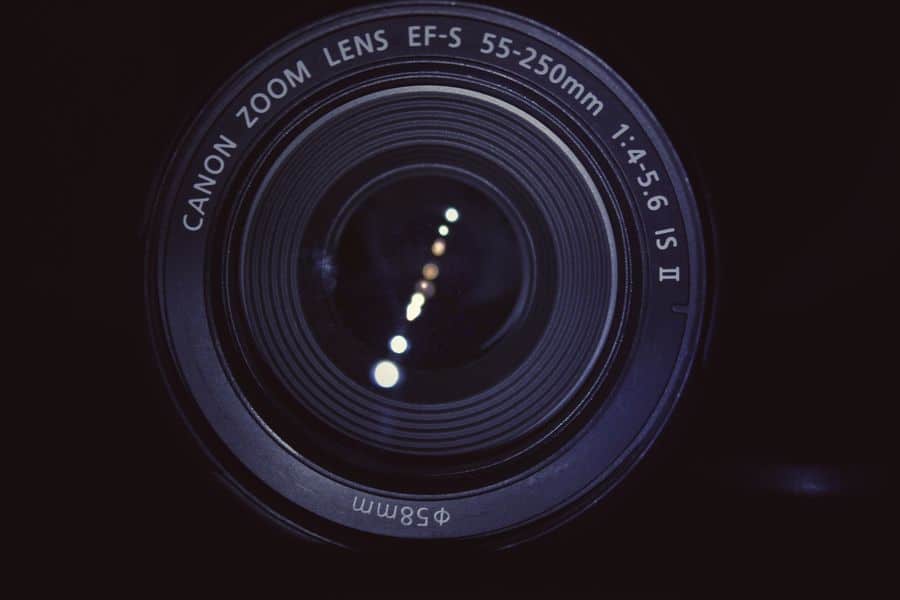 Consider Your Budget
When buying lenses for your camera, you need to consider your budget. The 18-55mm lens is more affordable than the 55-250mm lens, so if you can only buy one lens and you want something that you can shoot with every day, then the 18-55mm is the better option.
Where Do I Get Information on the 18-55mm and the 55-250mm Lenses?
When researching lenses, you want to focus on the specifications and uses. The consideration should be how wide the field of view is for each lens, the aperture, and the zoom capabilities. With this information, you can end up making the best decision on which lens to pick.
Here are a few resources where you can find more information about the 18-55mm lens and the 55-250mm lens.
Manufacturers' Website
The information that the manufacturer puts out on the lenses is the most reliable. Manufacturers will outline the lenses capabilities and specifications on their websites. You will know what the manufacturer intended with each lens design and how the lens will suit your photography needs.
This information here is detailed and therefore very useful in your decision as to whether the 18-55mm or 55-250mm lens is the best option for you.
Photography Forums
These forums bring photographers together and you can have your questions answered. You will also gain knowledge from answers others receive. The best part about these forums is that you will get to hear from the experiences of others on the two lenses.
Professional Blogs
Professional photographers have the training and experience that makes them a reliable resource. Blogs like this one can share how the different lenses are used. You can get valuable insights on the possibilities what each lens offers you and from this, you can choose the best one.
Conclusion
Having the 18-55mm lens is better than the 55-250mm as it is more applicable for more types of photography.