As an Amazon Associate we earn from qualifying purchases.
Telephoto lenses enable you to zoom effortlessly, alter compositions, and create beautiful bokeh. With that said, when would you use a 70-300mm lens? We're going to look into how you can use this versatile lens to practice various kinds of photography.
When Would You Use a 70-300mm Lens?
The best time to use a 70-300mm lens is photographing faraway yet fast-action subjects, particularly sports and wildlife. It's also a flexible zooming lens for portraits, branding, and travel photos. Moreover, adjusting focal lengths also allows you to use the 70-300mm for taking videos.
Choosing a 70-300mm gives you a single all-purpose lens for your photography. Let's dive deeper into the shooting conditions where you should use a 70-300mm lens.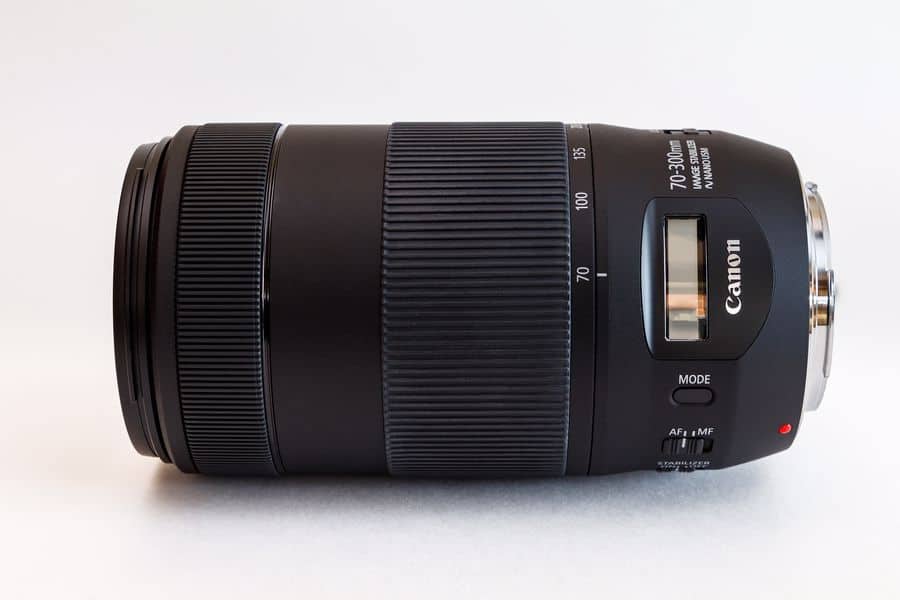 Capturing Fast-Action Subjects
One of the best ways to use a 70-300mm lens is to photograph distant actions closer. You can normally encounter such subjects for sporting events. The action may be near you one moment, and then the players might move away at the next second.
You need a fast lens to catch up with fast-moving subjects, as well as the ability to focus in an instant to ensure sharpness. Mainly when shooting outdoors, the light-gathering capabilities of the 70-300mm ensures you capture evenly exposed shots, even without the use of an external flash.
Taking Nature Shots
Similar to sports photography, it's worth investing in a 70-300mm if you want to take photos of animals without going near them. In this way, you can preserve the authenticity of the scene and capture candid moments. For example, photographing animals resting or hunting in their habitat.
Depending on your shooting position, the 70-300mm focal range would let you capture close-up or wide-angle shots of wildlife. 
Shooting Portraits
While the 70-300mm isn't the standard lens for portraits, it's still flexible enough to shoot pictures without image distortion. In addition, the focal range allows you to fill in the frame easily and include the backdrop if necessary.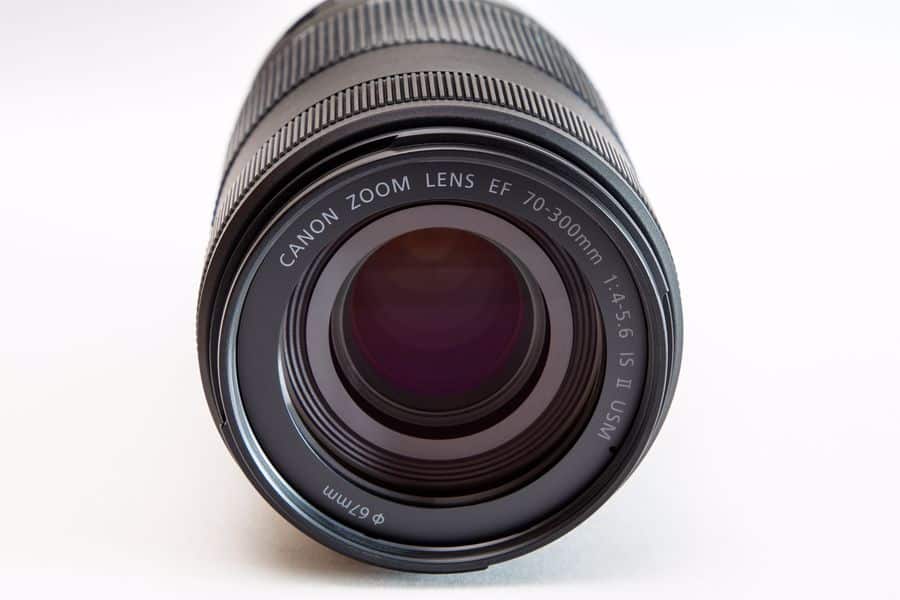 At 70mm, you can move a few steps away from the subject to capture a half-body shot. You can still get a half-body portrait at the narrower end of the lens, although this would produce a blurrier background.
Whether it's for studio or on-location lifestyle portraits, the shallow depth of field of the lens lets you capture photos of people artistically.
Photographing Events
Events can be full of unpredictable situations. This means you need to be ready to photograph nearby subjects as well as faraway moments. Particularly when shooting outdoors and in daylight, the 70-300mm ensures image clarity even if you're photographing crowds in vast spaces.
The focal length of 70-300mm is perfect for getting sneaky shots in moments you shouldn't ruin the atmosphere. This usually happens in proposals in a surprise engagement session or an actual wedding.
Taking Travel Photos
Much like events, traveling means seeing various types of sceneries and subjects. Fortunately, you can use a 70-300mm lens to get close-up shots of people and objects.
While your landscape and street photos won't be as broad as shots taken using wide-angle lenses, the 70-300mm can still include breathtaking backgrounds for solo and group photos.
Creating Branding Images
Brand photography covers a wide range of professional photos that should accurately reflect the visual identity of a business. From blurred background effects to close-up shots, the 70-300mm can be your go-to lens for marketing goods.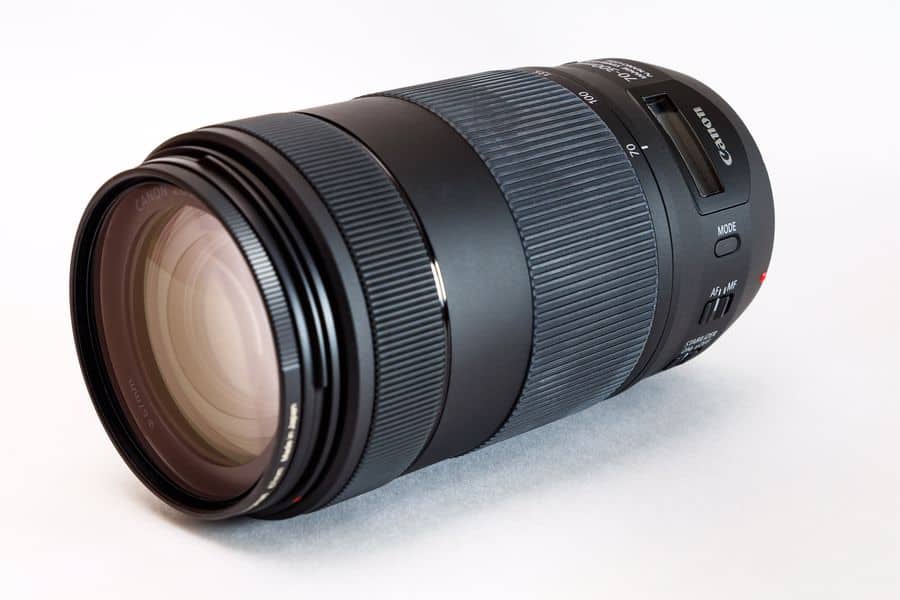 Fashion: The focal range of the 70-300mm lens lets you modify framings to capture creative shots of clothing and other fashion items, primarily for advertisements.
Car: The 70-300mm lens is one of the best lenses for car photography because it enables you to take macro shots for detailed shots of a vehicle. Likewise, you can zoom out to show the grandness of an automotive and include the surroundings for more context.
Food: You can also use a 70-300mm lens for food photography, especially if it's on a lifestyle setup, like in a café or kitchen. The superb image quality of 70-300mm allows you to play with colors and hues to make food more delectable. 
Videography
About 86% of businesses incorporate videos in marketing strategies, with 93% of them considering videos as an essential part of their marketing efforts. Whether it's for your business or clients, you need an efficient tool like the 70-300mm to take quality videos.
The shift from short to medium telephoto focal length lets you shoot from a single position and use a tripod. Furthermore, most telephoto lenses come with vibration reduction due to the long focal length. 
The VR feature enables you to stabilize shots, especially when you need to use a gimbal and move as you shoot. This makes the 70-300mm lens ideal for videography because turning on the VR feature helps the sensor collect light and use autofocus to keep subjects in focus.
Conclusion
Because of its long focal length and depth of field, the 70-300mm is perfect for shooting sports, wildlife, and street photos. It's also a reliable lens for portraits, branding, and lifestyle images. Lastly, its focal range and zooming lens feature make the 70-300mm the perfect lens for event photography and videography.