As an Amazon Associate we earn from qualifying purchases.
Venturing into photography requires you to have good equipment in order to take high-quality photos. A 50mm is one of the key lenses that every photographer should have, whether beginner or expert. However, in order to use it to its full potential, you need to know what you can shoot with it.
What Can You Shoot With a 50mm Lens?
Because of the wide aperture, low light capabilities, and sharp photos that a 50mm lens can produce, this lens is great for shooting indoor photography, portraiture, wedding photos, and candid photography.
The 50mm lens offers the same field of vision as your naked eye, which allows you to capture what you see with minimal distortion. Let's dive into the main types of photography you can shoot when you have a 50mm lens.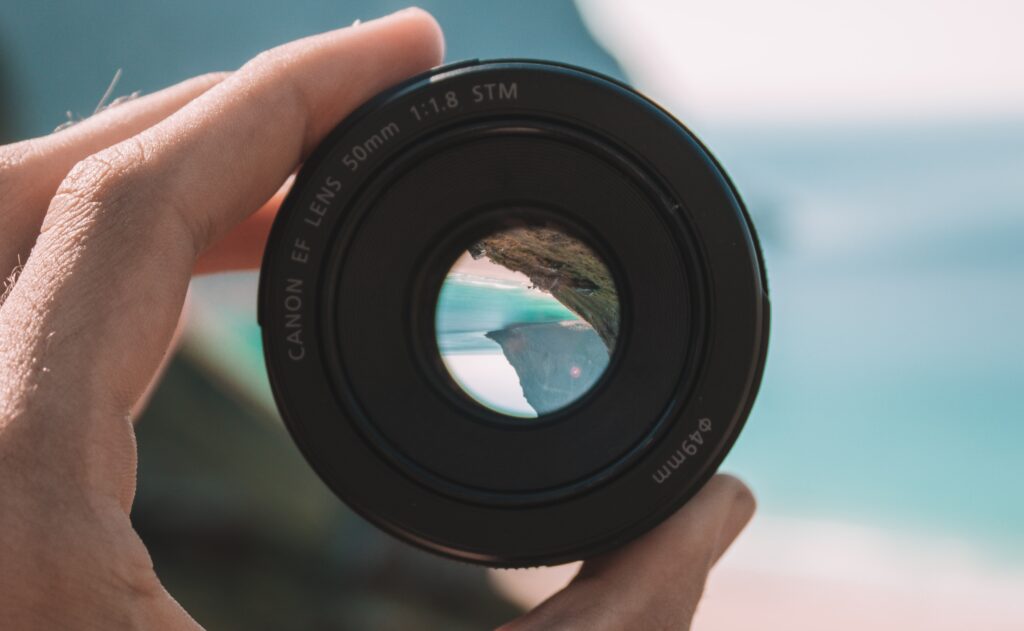 Indoor Photography
In low-light settings such as indoors or in bad weather, the 50mm lens enables you to still get great shots. This is because as a prime lens, the aperture ranges from f/1.8 to f/1.2. This wide aperture allows more light into the sensor than other professional lenses.
When you're indoors, you typically have less available natural light compared to shooting outdoors so using a lens that is able to have more light reach the sensor is a key component to look for when choosing a lens.
For example, even if you have a zoom lens such as a 24-70mm that allows you to capture images at a focal length of 50mm, the widest aperture you'll get is f/2.8. While this is still good and is considered a professional lens, you'll get twice as much (if not more) light into the frame when using a 50mm f/1.8 or f/1.2.
Portrait Photography
The 50mm lens is often referred to as a portrait lens, because this is one of the most common things to capture with this lens (along with the 85mm lens). There is very little distortion on the edges when using this lens, which is one of the reasons it's great for portraiture.
Fashion photography pro Dixie Dixon shares that the 50mm lens is one of her go-to lenses when photographing models during fashion shoots. At 50mm, it's wide enough where she can capture full body portraits, but she can also move closer to her subject when she wants to focus on details.
The 50mm is also extremely sharp in quality. Even if you shoot at a wide aperture like f/1.2, the part of the image you focus on will be very sharp. The ability of the 50mm to produce these photos makes it quite versatile and ideal for a variety of portraits you might take.
Within portrait photography, there are several areas you can focus on that work great when using a 50mm lens. This includes:
Family photography
Senior portraits
Newborn photography
Maternity sessions
Wedding Photography
If you're going to have one prime lens for weddings, consider the 50mm lens. While it might be easier to use zoom lenses due to the fast-paced nature of a wedding, the 50mm could arguably be used for the entire wedding day.
Due to its incredible performance in low light situations, it works great when the ceremony takes place in a dark location, such as a church with minimal natural light. Additionally, the wide aperture allows for rich, creamy photos that keep your couple in focus while the background is blurred out.
If you're not a fan of using flash, the 50mm lens could even be used during the reception when its darker to help capture photos without the need for much additional lighting or external camera flash.
Candid Photography
If you like taking candid photos, the 50mm lens is the best equipment to have at hand. All its qualities allow for easy and quiet photos that won't distract your main subject. This means that you can capture more genuine emotions and moments at events without making anyone self-conscious.
Additionally, with candid moments, you need to be ready to quickly take photos, and 50mm lenses are fast. Due to the wide aperture capabilities, you can keep the shutter speed at a faster rate, causing you to not miss moments.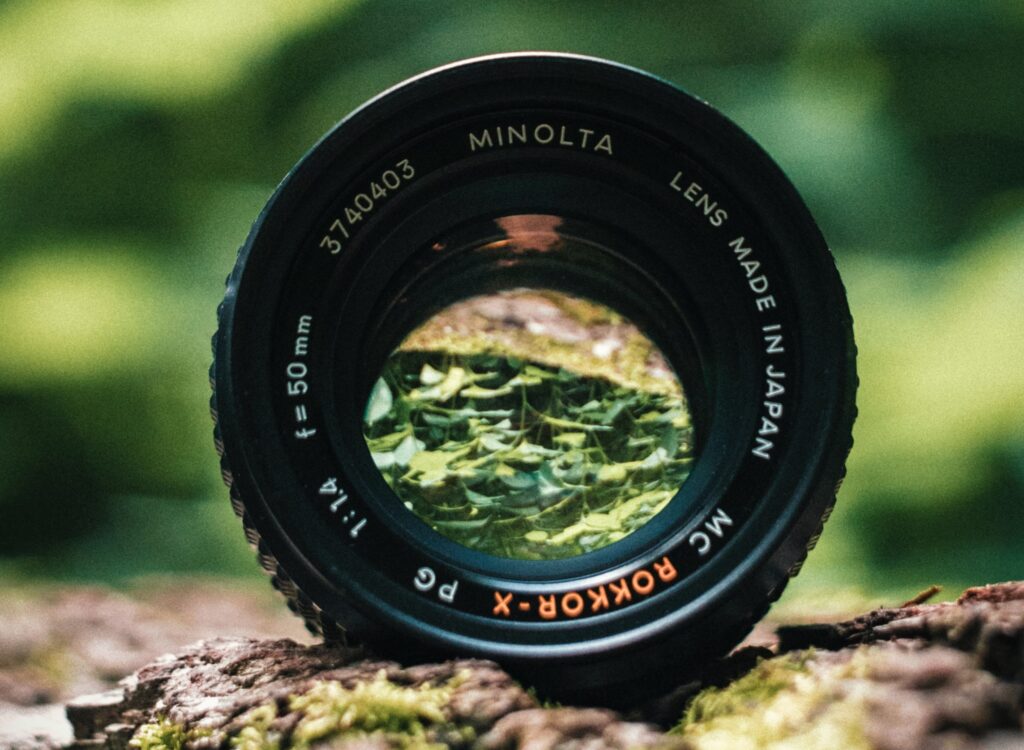 Frequently Asked Questions
Can You Shoot Landscapes With a 50mm Lens?
Yes, you can shoot landscapes with a 50mm lens because it provides sharp images without zooming. While the 50mm lens will not give you the widest view, what you capture will be similar to what you realistically see when not looking through a lens.
When Should You Not Use a 50mm Lens?
You should avoid using a 50mm lens for photography that requires you to get wide shots or really zoomed in photos. For example, a 50mm lens is not great for real estate photography, because it's oftentimes challenging to capture the entire room within the frame.
It's also not ideal when you want to capture something close up, such as sports photography.
Conclusion
A 50mm lens is a versatile lens that can be used in different environments to give you a clean, sharp image. Whether you're planning on shooting an indoor wedding or taking portraits of someone outside, the 50mm lens is a great prime lens to select.