As an Amazon Associate we earn from qualifying purchases.
Most professional photographers invest in professional gear to keep improving their photography skills. The kit lens that comes with your camera may be adequate for some time, but at some point, upgrading becomes necessary.
If you're a Nikon user and you're looking to upgrade your lens collection, you might be wondering about what Nikon lenses do professional photographers use.
What Nikon Lenses Do Professional Photographers Use?
Professional photographers use different Nikon lenses depending on the type of photography they are shooting. The four main Nikon lenses used by expert photographers are:
Nikon 50mm f/1.4G
Nikon 85mm f/1.4G
Nikon 24-70mm f/2.8G
Nikon 105mm f/1.4E
Below is a review of each Nikon lens and reasons that make them a must-have for every expert photographer.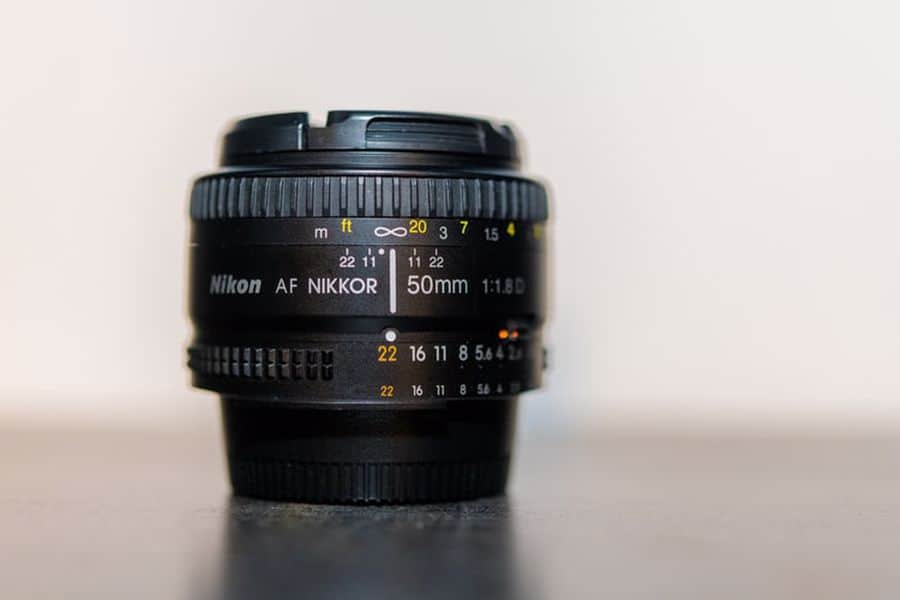 Nikon AF-S 50mm f/1.4G
The impressively sharp and remarkably compact results of this Nikon lens make it a must-have for every pro photographer. The Nikon AF-S 50mm f/1.4G is a highly regarded option on the Nikon's 50mm lineup.
This lens is compact for a 50mm f/1.4 and it is just 1.5mm wider and longer than the f/1.8 version. Additionally, it has the same diameter filter thread we find in the 58mm.
Although it is strikingly heavier than the f/1.8 version, it is just one-third the weight of the Sigma 50mm f/1.4 A. In terms of handling and build quality, this lens is similar to the f/1.8. However, it comes with an extra optical element and two additional iris blades, and it has a more rounded aperture when stopping down.
This lens can be used for a variety of types of photography, and some of the most popular ones to use it for include:
Wedding photography
Family portraits
Maternity photos
Senior photography
Nikon AF-S 85mm f/1.4G
The Nikon AF-S 85mm f/1.4G is one of the finest engineering achievements for Nikon and most pro photographers have this lens. This is a perfect lens that produces insanely sharp images and beautiful bokeh in the backgrounds.
If your budget stretches this far, then you should own this lens. This lens is made up of 10 elements in 9 groups and it has a Nano Crystal Coat that controls ghosting and flare.
With its rugged construction, this lens can withstand outdoor shooting and travel. It has a very shallow depth of field when shooting wide open and you need some practice and a good eye to make sure the focus is accurate. This is one of the best Nikon lenses that professional photographers have in their gear bags, along with their memory cards and camera flashes.
If you specialize in portrait photography, you need this lens! This is considered a go-to portrait lens, and you could probably shoot an entire session with only this lens.
Nikon AF-S NIKKOR 24-70mm f/2.8G ED
Nikon lenses can be pretty expensive, and if you want to spend a bit less on glass, then you will love this product. This Nikon lens has a focal length of 24-70mm, and this means that you can use it for a wide range of photos.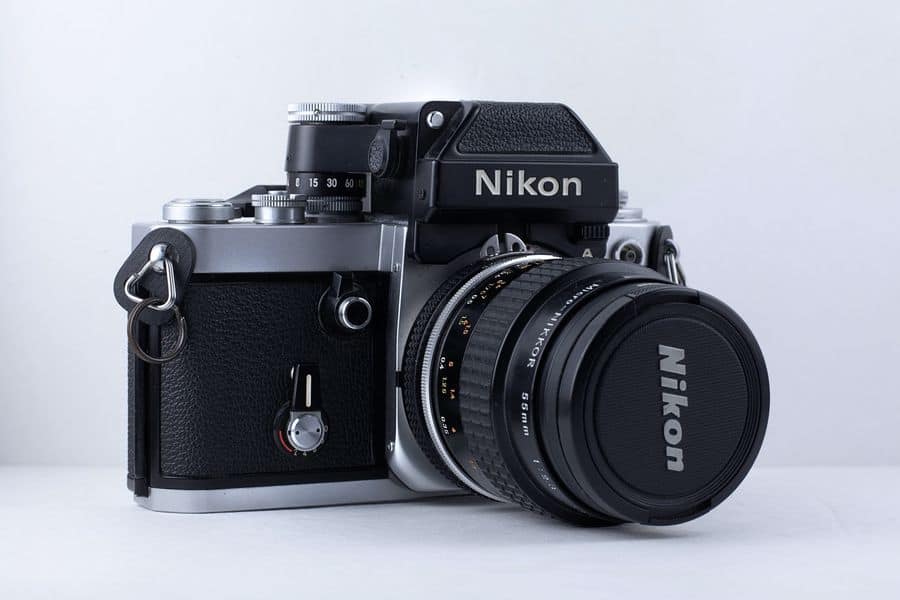 This is the only zoom lens we're covering on our list, and it's extremely versatile. This lens has you covered whether you want to shoot a sports close-up or a scene. Although it does not have as wide of an aperture as the prime lenses we reviewed, you will still get an f/2.8 aperture which is more than suitable for most scenarios.
Nikon AF-S VR Micro-NIKKOR 105mm f/2.8G IF-ED
While you might not use this lens as much as the others, it's good for pro photographers to carry a variety of camera accessories like a camera flash, memory card, articulating arms, and of course, a great macro lens in their gear bag. Macro lenses enable photographers to focus at very close distances. This Nikon lens features a minimum focus distance of 1.03ft, allowing you to get very close to your subject.
This Nikon lens is perfect for getting those close-up shots of anything, but they are also great for portraits and general photography. Furthermore, its long focal distance and f/2.8 aperture creates an amazing bokeh. Though it is not the cheapest Nikon lens, it is still a popular choice for pro photographers.
Frequently Asked Questions
What Nikon Lenses Do Professional Wedding Photographers Use?
Wedding photography is all about flexibility, so most wedding photographers will use a variety of Nikon camera lenses. A 24-70mm lens is ideal for covering the wedding ceremony and the reception. A 100mm macro lens is ideal when capturing small details such as the groom and bride's rings.
When lighting is unreliable, a fast prime lens like the 35mm will produce great images for candid moments of the wedding. Beautiful bridal portraits can be captured using an 85mm prime. If all else fails, you can always bring a flash to the event.
What is the Sharpest Nikon Lens?
Nikon is popular for its sharp lenses, and the sharpest Nikon lenses are the 50mm f/1.8 D and the 14-24mm f/2.8G ED.
Conclusion
Whether you are a pro photographer or are just starting out on this trade, you will need to have some of these Nikon lenses in your camera bag. With a wide range of camera lenses, you can enjoy experimenting and have fun with your mirrorless or DSLR Nikon camera.