As an Amazon Associate we earn from qualifying purchases.
New cameras are rolled out every year, yet photographers still love the tried and tested cameras like the Nikon D3200. The camera stacks up well against the more modern DSLRs thanks to its 24.2 megapixel CMOS sensor and its built-in initiative features that capture stunning images and videos possible. 
With a powerful camera like Nikon D3200, it only makes sense that it is paired up with an equally impressive lens. 
What Lenses Are Compatible with Nikon D3200?
Since the Nikon D3200 does not have a built-in autofocus motor, the lenses compatible with the camera are those with built-in motors as it is the only way for it to get an autofocus capability. 
Currently, 42 lenses are compatible with the Nikon D3200 from different lens manufacturers. 
The focal length of the lenses compatible with D3200 ranges from 18-55mm to 600mm.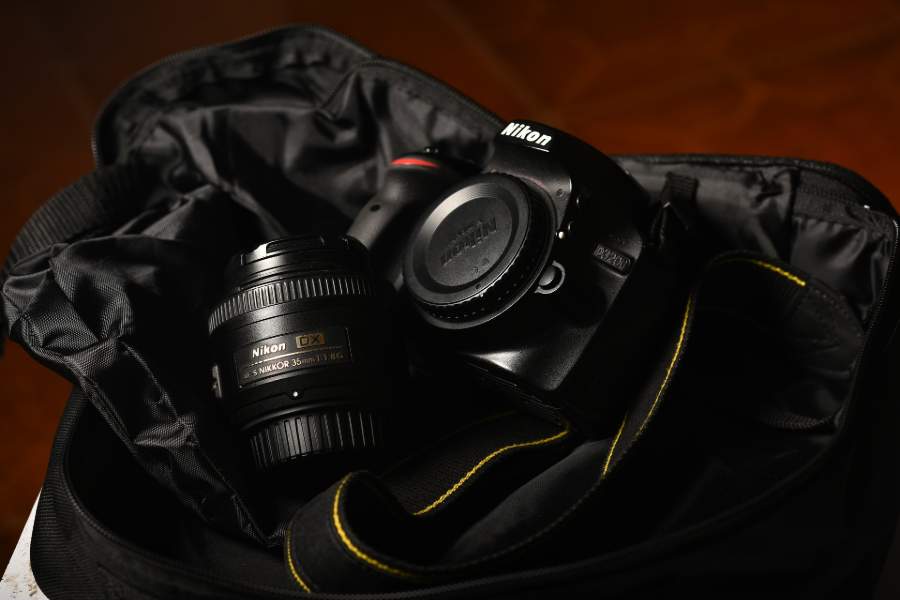 Types of Nikon D3200 Lenses
The types of lenses for the Nikon D3200 camera depends on its focal length, features, and the genre of photography that you can use it for. 
Lenses with a focal length of 50mm are known as normal lenses because their viewing angle is almost the same as that of the human eye. It is very popular with those who are just starting their photography journey as it is an effective practice tool. 
Wide-angle lenses can get the subject and the surroundings all in one picture. The wide viewing angle can cover more scenery than the human eye. Also, wide-angle lenses can make rooms look larger than their real dimensions. 
Telephoto lenses can capture subjects from far away. Its focal lengths normally range from 100mm to 300mm. With telephoto lenses, you can capture clear images even from a distance. 
If you wish to get closer to your subject, a macro lens is what you will need. It is designed for close-range shots, and it has fixed focal lengths. 
Fisheye lenses are special lenses that have curved and large fronts that look like a dome. It allows you to take spherical shots of the surroundings up to 180 degrees. 
Best Lenses for Nikon D3200
The Nikon D3200 is popular amongst beginners and professional photographers because it can work wonders on your photos and videos with just a few clicks. 
With the right lens, you can capture beautiful images and confidently pursue different photography genres. 
Nikon 18-55mm f/3.5-5.6 VR 
The Nikon D3200 camera is normally sold together with the Nikon 18-55mm f/3.5-5.6 lens. This lens kit captures sharp images, has a built-in vibration reduction system to combat the effects of a shaky camera, and it is very light. 
Although there is a bit of distortion visible at 55mm, the D3200 camera can easily correct it. If all else fails, you can use a stabilizer or a gimbal.
Nikon 18-300mm f/3.5-6.3 VR
The 18-300mm f/3.5-6.3 covers different focal lengths, and you won't even have to change lenses. This all-in-one lens is lighter and has better resolution than its predecessor, with the only downside is its narrow aperture. 
The 18-300mm f/3.5-6.3 lens is considered the leading all-in-one lens for Nikon D3200. 
Nikon 16-85mm f/3.5-5.6 VR
The Nikon 16-85mm f/3.5-5.6 is a versatile zoom lens covering focal lengths needed to capture high-quality portraits. 
The lens is sharp, has fast autofocus, and has minimal distortion. It also has a built-in vibration reduction system to prevent blurs caused by sudden camera movements.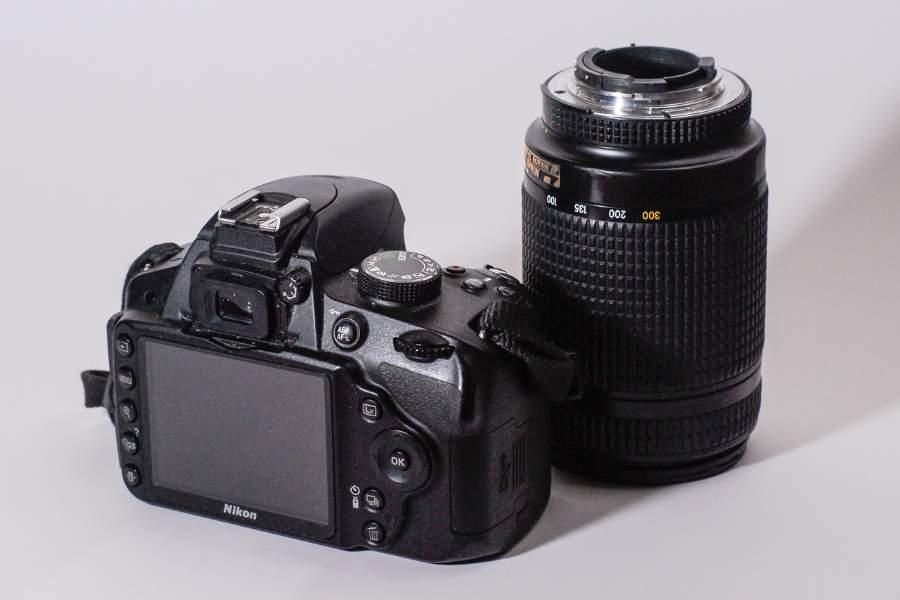 The Nikon 35mm f/1.8 shoots very well in low light areas, you might not even need a flash, and it is ideal for daily use. It captures sharp images, it is light, and can be used for travel and portrait photography. However, it is made of plastic and the quality deteriorates. 
Related Questions
What is the Difference Between a DX Format and an FX Format Camera?
The DX-format has a smaller sensor than the FX-format. The DX-format sensor measures 24x16mm, while the FX-format sensor measures 36x24mm. 
Lenses that are compatible with DX-format cameras have the "DX" label on their name, so you will know if you can attach the lens to your camera or not. 
Can FX lenses work on DX-Format Cameras Like the Nikon D3200?
FX lenses are compatible with DX-format cameras so they should work just fine. 
If you went from a DX-format camera like the D3200 to an FX camera, your DX lenses would still work. This means that your usual 36mm view on a DX lens will change to a 24mm view on an FX camera.
Conclusion
The Nikon D3200 is a top of the line product that remains one of the best entry-level DSLRs even a decade after it was released. And with the right lens, it can dish out high-quality images. 
Lenses for the D3200 camera are easy to find on the market. There is a lens ideal for any shooting situation. With enough practice and effort, these lenses will serve as great tools to maximize the capabilities of your D3200 camera.