As an Amazon Associate we earn from qualifying purchases.
Cameras need a memory card so you can store all of the images and videos that you've taken. When it comes to memory cards, the most popular and most used one is the SD card format. 
However, memory cards come in different options for capacity, brand, compatibility, and speed. Although the SD card is the most well-known one, there are other formats that are used by photographers, like the SDHC and SDXC. 
What is the Difference Between SDHC and SDXC Memory Cards?
The original memory card is Secure Digital or SD cards. In the past few years, the card has been upgraded and the Secure Digital High Capacity or the SDHC and the Secure Digital Extended Capacity or the SDXC were launched. 
The said formats are used on DSLR cameras. When it comes to quality and security, there is no difference between the SDHC and the SDXC. 
Memory cards that are labeled as SDHC have a storage capacity of 4GB up to 32GB, while memory cards that are labeled as SDXC have a storage capacity of 64GB or higher.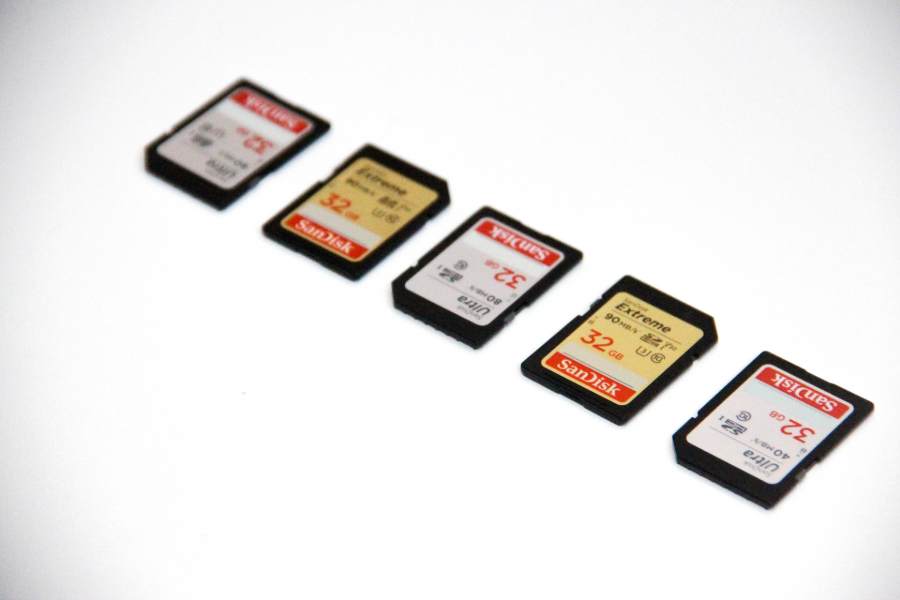 SDHC Specifications
Launched in January 2006, the SDHC is a memory card based on the Secure Digital Association with a 2.00 specification that enables memory cards to reach a high capacity of up to 32GB. 
The memory card is physically and electrically identical to the standard-capacity memory cards. However, SDHC adopts new technology, and the card is not compatible with older devices with the original SD format. 
One of the advantages of SDHC is that it has a 3 speed class system that helps users with different types of data transfer speed, which means it can meet all types of performance requirements. 
With modern cameras, the SDHC is the most used card because of its storage capacity. Thanks to its high capacity, you can store more pictures and videos and you don't even have to worry about running out of space. 
Devices that are compatible with SDHC cards have stickers on them that say so. It will say what type of memory card it accepts. 
If it is compatible with SDHC cards, you can also use SD cards on your device. However, if the device is only compatible with SD cards, you can't use SDHC in it. 
SDXC Specifications
Launched in 2009, the SDXC is the latest memory card format released. It is defined in version 3.01 of the SD specifications, and it can support a capacity of up to 2TB. 
The memory card is equipped with an exFAT system that can handle large data volumes and sizes over 4GB. Also, it features higher transfer rates than the SDHC because it can transfer files up to 300MBps. 
The SDXC card is used for camcorders because of its speed. 
SDHC vs. SDXC
Even though both SDHC and SDXC are memory cards, there are certain differences between the two. 
For its storage capacity, the SDHC card's capacity is from 4GB to 32GB maximum. For the SDXC card, the capacity can go from 64GB to the maximum of  2TB. 
The SDXC card is more compatible with camcorders because it can store more high-definition videos that could last hours. Meanwhile, SDHC cards are compatible with DSLR cameras as they can store thousands of high-quality images.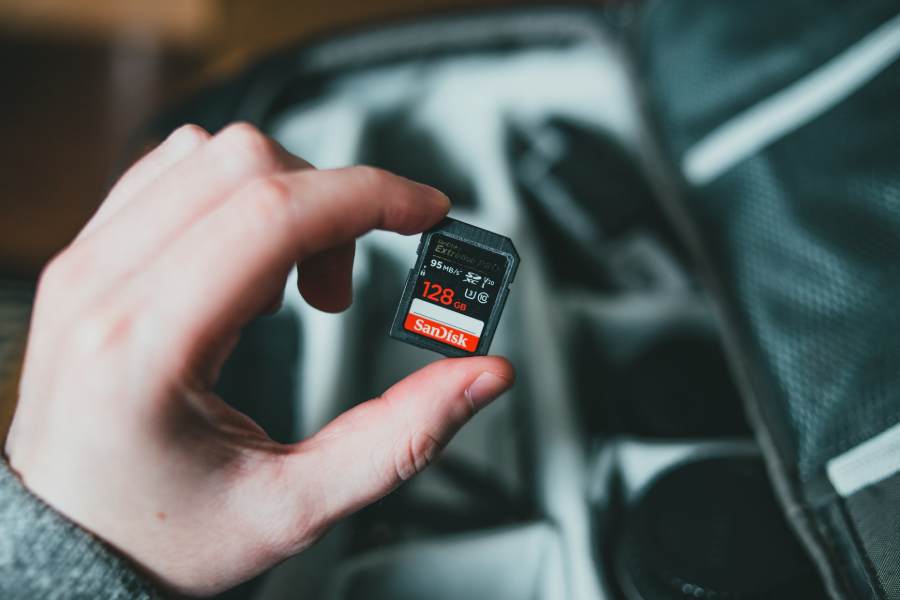 The speed capacity is important because it ensures that you can capture every frame and image smoothly. A slow memory card will be overwhelmed, and it cannot record any video at all. 
Frequently Asked Questions
What Are the Memory Card Speeds?
The memory card's speed is defined by four different numbers: 2,4,6, and 10. These are called Speed Classes. The classes show the minimum writing performance to record both standard and high-definition videos. 
The Class 2 offers up to 2MBps, while Class 4, Class 6, and Class 10 all offer up to 10MBps. Standard definition cameras support Class 2 memory cards. However, if you are into filming videos, you need a Class 4 or Class 6 memory card because they are faster and better at handling transfer rates. 
The speed capacity of an SDHC card is 10MBPs, and the speed capacity of an SDXC card is up to 300MBps. This is why SDXC cards are used on camcorders because they are faster. 
What File System Does the SDHC and SDXC Use?
The SDXC memory card uses the exFAT file system, which allows it to have a large capacity. Meanwhile, the SDHC card uses the older version, which is the FAT32 file system, and it has limited storage. 
The SDXC card can't be used in devices that are only compatible with the SD card and the SDHC card because those devices can't keep up with the SDXC card's speed and performance. 
Conclusion
Both the SDHC and SDXC memory cards are supported by most digital devices because they can store thousands upon thousands of pictures and videos. Both cards can store videos from your security camera to protect your family from intruders.
The memory card that you choose for your device will depend on the content that you want to store. Each of them has a different capacity and speed, and there is one that is bound to meet your needs.