As an Amazon Associate we earn from qualifying purchases.
As a filmmaker, purchasing a new camera can be tricky especially if you have a budget to follow. It is easy to be distracted by all of the marketing tactics that brands often put out in order to show off the latest camera technology. 
Fortunately, because of the rise of new technology, there is now a massive selection of high-quality budget cameras that can be used by every single type of filmmaker. 
What Is The Cheapest Camera For Filmmaking?
When you are on a budget, the ideal camera to get is the 4K mirrorless one. They have the specs and features that can help you jumpstart your creative low budget filmmaking career. 
4K mirrorless cameras are very affordable and easy to operate. They have larger sensors than camcorders, which makes them ideal for shooting at night. They also create focus shots.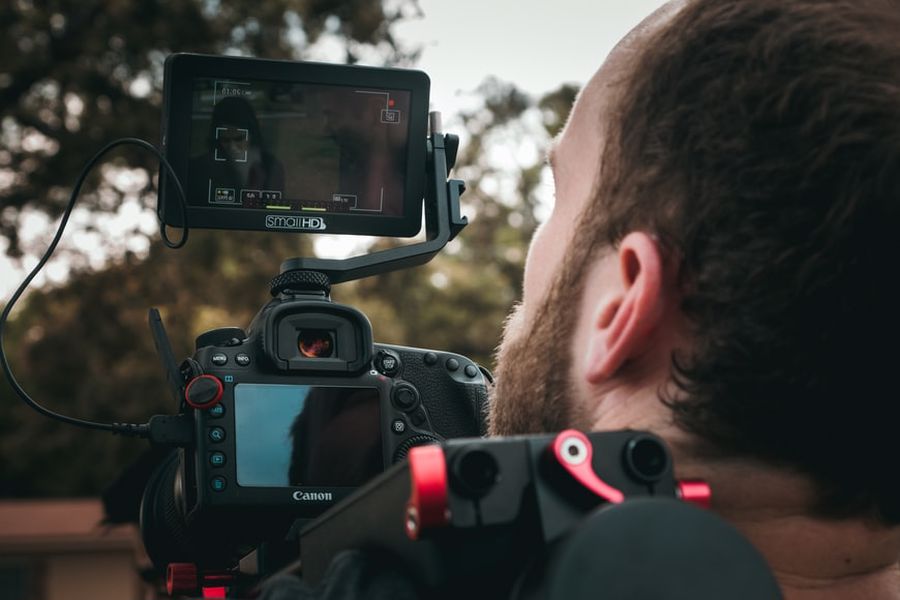 You can change lenses anytime you need to, you are not limited to a single prime or zoom lens. With 4K mirrorless cameras, you have a variety of options. 
Cheap Camera For Filmmaking
The point of filmmaking is to tell a compelling story, and not just showing high pixel counts. Your camera does not determine the quality of your film. 
The Panasonic G85 is one of the cheapest cameras that you can get for filmmaking. It has a solid build as it has a body made of magnesium. 
The camera's touchscreen can tilt and swivel and it is weather sealed so it can be used outdoors. It can be used for wide and telephoto angles thanks to its zoom range. It can shoot in high definition, 4K, 60p and you can even switch it to slow motion.
Since it has an image stabilization feature, you can use it handheld. 
The X-T3 camera by Fujifilm has a massive APS-C sensor, so it is great to use in low light conditions and it also creates a shallow focus on videos. 
The color rendition is amazing, it has an impressive dynamic range, and you don't have to go over your budget just to get these amazing features. 
The camera has a fast autofocus feature, and its 4K shooting capability can be slowed down for effects. You can also record high-quality 10 bit files at 400MB per second, and you can shoot even in log mode. 
The Canon EOS M50 is a compact camera with a massive APS-C sensor. It exhibits amazing colors and it has a great dual pixel autofocus system. 
With its easy-to-use interface, even beginners can confidently use it. The camera is a great option for vloggers and journalists since it is easy to bring anywhere. It is ideal for shooting in high definition. 
What To Look For In Cameras For Filmmaking?
Cameras used for filmmaking come in different sizes and built. There are some camera features that are exclusive to certain brands. Before getting a camera, it is vital to know its specs, features and the quality of the output.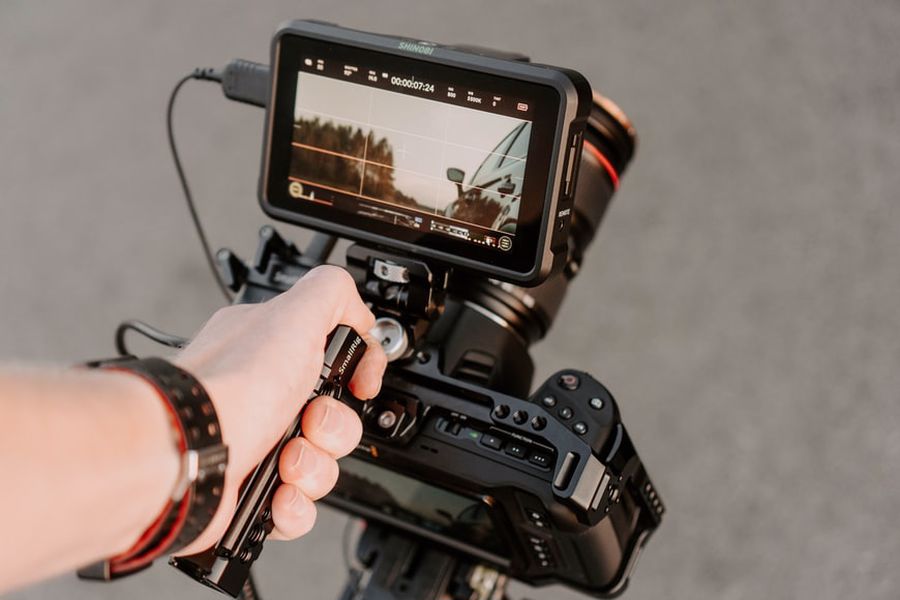 Make sure that the camera can be held comfortably and the controls can be easily operated. Check if you can change the settings using the buttons and switches easily. If the camera has a touchscreen, see if it works properly. 
Before making a purchase, check the camera's manual control. See if you can properly set the exposure, the white balance, and if the sound levels work properly. These controls are very important in filmmaking, which is why it is best to test it out beforehand. 
To check the sound of the camera, test out the built-in microphone. Check if the sound is good. Also, review if there is a headphone socket that you can use so you can listen while you film. 
Check if you can plug in a completely separate microphone or if you need a three-pin XLR input to do so. 
Related Questions
Are DSLR Cameras Ideal For Filmmaking?
DSLR cameras are also used for filmmaking as they produce incredibly good colors, they are very easy to operate, and most of them are equipped with image stabilization that prevents distortion or blurs. 
DSLR cameras also have an amazing battery life and it comes with a wide range of lens options. Although it costs more than a 4K mirrorless camera, a lot of professional filmmakers use DSLR cameras due to its features. 
What Makes Mirrorless Cameras Different From DSLR?
DSLR cameras have a wider selection of lenses, they have longer battery life and they can be used in low-light conditions. 
Meanwhile, mirrorless cameras are portable, lighter, have better video and audio quality and they have faster shutter speeds. 
Conclusion
One of the benefits of improving technology is that an average person can purchase a high-quality camera that can be used for filmmaking. 
Finding the right one to get the job done can be challenging because there are a lot of options to choose from. It is important to remember that the ideal camera means finding the right balance of functionality that works well for both videography and still photography. Start now and find the best one that will suit your budget and turn this filmmaking hobby into saving money for each month.