As an Amazon Associate we earn from qualifying purchases.
If you are looking for a Canon camera lens, you may have encountered the term STM lens. Canon first introduced STM lenses in 2012 as a solution to the motor noise that the EOS DSLR camera produces when filming videos. 
STM has been a staple in modern lenses ever since. So, what does it stand for and how does it work?
What Does STM Stand For in Canon?
The letters "STM" stand for "stepping motor," it is an autofocus technology manufactured by Canon. 
Canon produces two different types of autofocus systems for its lenses: STM and USM. 
The STM autofocus was built especially for videographers, and it offers a smoother and quieter focus than USM lenses. It produces precise focus, which is ideal for autofocusing while filming videos or recording vlogs.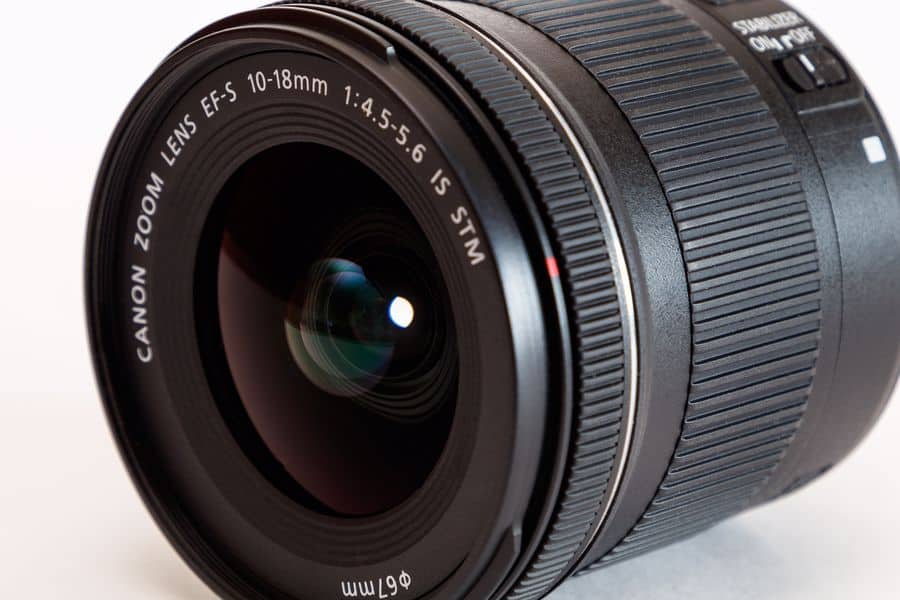 Two Types of STM Lenses
STM lenses have two types; they are the lead-screw type and the gear type. 
Lead-Screw Type
The lead-screw type is fast and silent, and it works in smaller lenses. The lead screws, also known as power screws, are used in devices for precision control of linear movement. 
Lead screws are low maintenance and simple to manufacture, which makes them a better option. It is used in Canon 18-135mm STM and 55-250mm STM lenses. 
Gear-Type
The gear type still produces residual noise due to the gears rotating when it works. It is slower than lead-screws because of its size. 
Gear-types are used in Canon 40mm f/2.8, EF-M 18-55mm, EF-M 22m, and EF-S 18-55mm lenses. 
Advantages of STM Lenses
STM lenses have numerous advantages that benefit videographers and professional photographers.
Smooth Focus
While other autofocus systems can be jerky when used, STM lenses are known to focus on the subject smoothly and accurately, making them ideal for filming videos. 
STM uses direct current that passes through a group of coils. The current helps the groups of coils to rotate the motor one step at a time, thus enabling a precise movement. 
Quiet 
When filming videos or capturing images of live subjects, near-silent focusing is very important. This prevents the microphone from picking up on any noise, and it also lets you take pictures of your subjects discreetly. 
Better for Video
STM lenses were created with videographers in mind. Since it does not pick up the focusing sound that the camera makes, they are ideal for recording video. 
Focuses on the Subject Accurately
STM lenses can track moving subjects better, which is great when taking photographs. With STM, you won't have to spend minutes trying to lock the subject in the frame as its built-in sensor does it for you. 
Disadvantages of STM Lenses
STM lenses also have a couple of disadvantages over other focusing systems, and it is best to be aware of them before purchasing one. 
Slower Manual Focus
The STM system is meant for autofocusing, so when you switch your lens to manual focus, there is a delay. It takes a couple of seconds to lock the subject in the frame.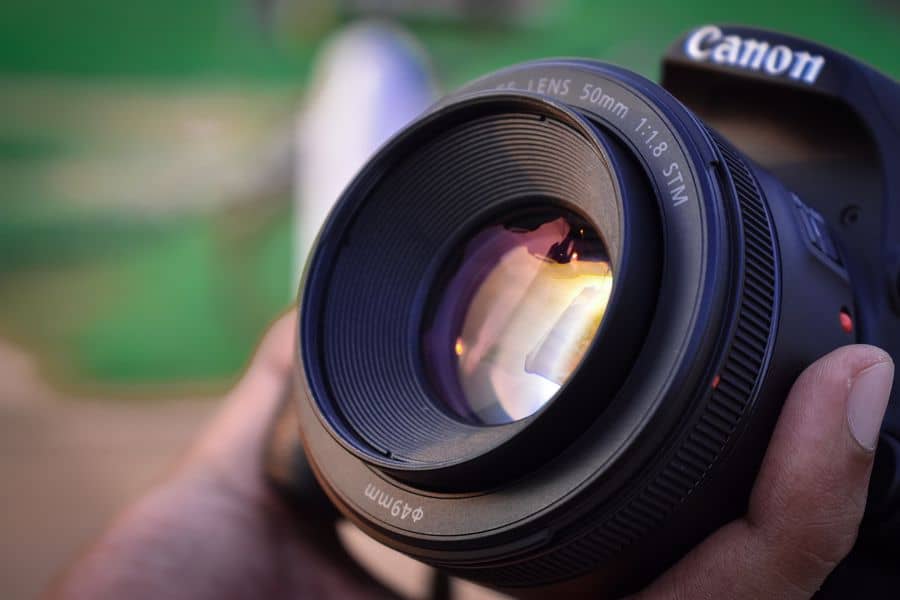 Poor Build Quality
STM lenses are not weather-sealed, and they are normally constructed with low-quality glass and plastic. This means that if you accidentally drop the camera lens, there is a possibility that the barrel will crack or the glass will shatter. 
Related Questions
What Makes STM Different from USM?
An STM lens is different from a USM lens because its autofocus feature is completely silent compared to the latter.  
A USM lens produces a bit of noise during autofocusing because of the fast movement of its elements inside.
However, USM lenses are a couple of seconds faster in focusing than STM lenses. USM lenses let you achieve a fast focus lock through its phase-detection system. 
USM lenses are ideal for wildlife photography due to its speed, while STM lenses are preferred for filming videos because it is quiet and operates smoothly. 
Is the Manual Focus in USM Better than in STM?
The manual focus mode is faster in USM than it is in STM. STM lenses use a system called Focus by Wire when the lens is switched to manual mode. 
When you use the manual focus ring in an STM lens, the signal is shot to the motor to move the focus elements, resulting in a delay. 
With USM lenses, the manual focus mode is faster because the signal moves the focus elements inside directly and does not have to go through the motor. 
Conclusion
STM lenses are a staple in many camera kits. Thanks to its silent motor, accurate autofocus and wide aperture, you can now film high-resolution videos without any unwanted background noises.