As an Amazon Associate we earn from qualifying purchases.
Memory cards are inserted in smartphones, DSLRs, laptops, SLRs, and camcorders to store additional data.
The Secure Digital card, also called the SD card, is the first memory card introduced in 1999. However, as the need to store more data grew over the years, so did the need to have a better performing memory card, and that is why the SDHC card was introduced. 
What Does SDHC Mean?
The SDHC card means Secure Digital High Capacity card. It is considered as the upgraded version of the traditional SD card and it has a storage capacity between 4GB to 32GB. 
Since it works differently than the original SD card, it is not backward compatible, which means it does not work with first-generation devices, including old camera models and card readers. 
SD vs SDHC
Secure Digital High Capacity or SDHC memory card was first launched in 2006. It looks exactly like a regular Secure Digital or SD card, and it performs the same function.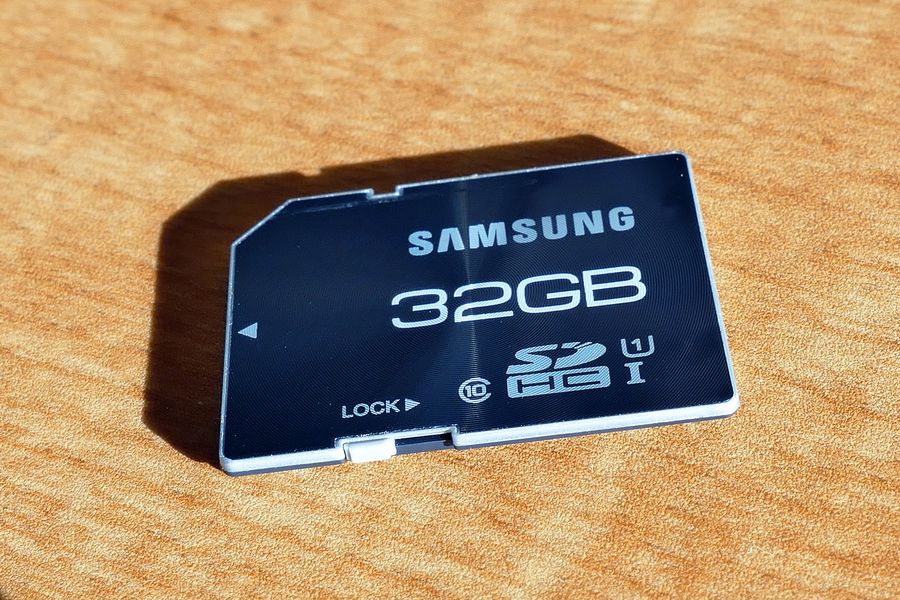 Like a regular SD card, SDHC cards are placed in devices that need more storage capacity, like your camcorders and DSLRs.
What makes the two cards different from each other is their compatibility and storage capacity, as SD cards can work in any device as long as it has an SD slot, while SDHC cards can store more files but can only work in devices that fit the SDHC standard. 
Storage Difference
The SDHC cards can hold more files than regular SD cards. Both of them differ in capacity from model to model; however, a traditional SD card's maximum storage capacity is 2GB, while the maximum storage capacity of the SDHC card is 32GB. 
A 2G SD card can store 30 minutes of high definition videos and 770 high-quality images. A 32GB SDHC card can hold up to nineteen 3-minute high definition videos and 2,228 high-quality images. 
Compatibility
SDHC cards have the same size and form as SD cards, which means that SDHC devices support SD cards. However, not all SD devices support SDHC cards. 
To know if the device is SD or SDHC compatible, you can look for the SD/SDHC logo on the package or manual of the devices that you want to put the card into. 
Visual Differences
The SD cards and the SDHC cards come in three different sizes: microSD, miniSD, and the original size. In order to identify what type of card it is, you will need to check the label or the packaging. If you see "HC" written, it means that it is an SDHC card. 
Most card readers and electronic devices only support one card size; you will need to use an adapter to allow other card sizes to fit. It is best to check the slot size of the device before purchasing a card. 
Speed Differences
Most SDHC cards have the same speed as traditional SD cards. Each memory card has a speed class, with Class 10 as the highest. The classes indicate the minimum speed that it takes to transfer a file to a device in megabytes per second. 
Below is the list of class speeds with the minimum sustained speed:
| Type | Minimum Speed |
| --- | --- |
| Class 2 SDHC | 2MB/s |
| Class 4 SDHC | 4MB/s |
| Class 6 SDHC | 6MB/s |
| Class 8 SDHC | 8MB/s |
| Class 10 SDHC | 10MB/s |
Some SDHC cards are branded as Ultra High Speed or UHS, but no regular SD card as a UHS brand. You will know if the card has a UHS speed class because you will see a "U" symbol on the packaging or the module.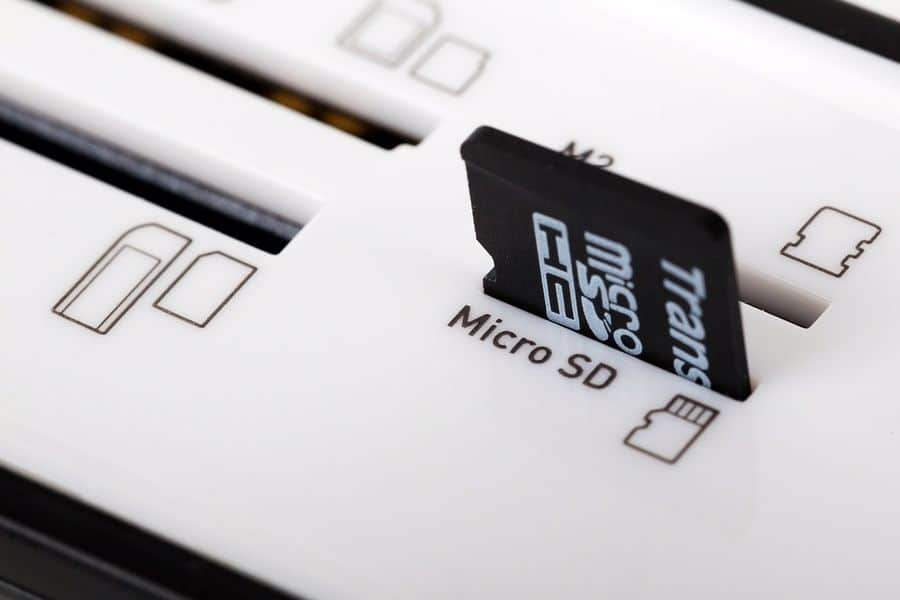 An SDHC card with a UHS I performance can transfer files up to 50MB per second, while a UHS III performance can transfer files up to 156MB per second. Each speed secures the quality of the image and video. 
Related Questions
Can an SDHC Card's Format be Adjusted for a Computer?
You can format an SDHC card on your computer. Most modern computers have a built-in memory card slot and it is already SDHC ready. 
To change the format, insert the card into the card slot and tap on "Start" and choose "Computer."
You will find the SDHC card option under the "Removable Storage" section. Click the card and select "Format." 
Under "File System," you will see all formats listed on your computer. If a certain format is not available, it means that the card can't read it. Name the SDHC card if you wish, click "Start" to format it and click "OK" to finish. 
What are the Android Devices Compatible with SDHC Cards?
The Android devices known to be compatible with SDHC cards are Samsung, Motorola, Sony and HTC. Samsung Galaxy S4 and Galaxy S3 are compatible with the SDHC format. As for the tablet, the Galaxy Note 8.0 supports the SDHC card. 
For Motorola, the Droid RAZR M and the Droid RAZR are SDHC compatible. For Sony, it is the Xperia Z, while for HTC, it is the HTC One that is compatible with the SDHC format. 
Conclusion
Memory cards have different storage capacities and they pretty much have the same function, and that is to store your files. However, not all of them will work with your device. 
When choosing a memory card, consider the speed, capacity, and the type of electronic device that you will insert it to so you won't encounter any issues while keeping your files safe.