As an Amazon Associate we earn from qualifying purchases.
Sigma lenses are designed to eliminate camera shake and produce sharper photos. They are crafted beautifully and are priced depending on the lens. They can be used on multiple cameras, provided they are compatible.
Thus, the big question is whether Sigma lenses are compatible with Nikon cameras.
Do Sigma Lenses Work on Nikon?
Yes, Sigma lenses work on Nikon cameras including the Nikon SLR mount and a majority of Nikon DSLRs. They also offer a range of lens sizes that are not manufactured by Nikon themselves.
The DSLR compatible Sigma lenses generally include the prime, wide angle, zoom, macro, normal, and telephoto lenses. For Nikon format sensor FX SLRs and DX SLRs, they are compatible with Sigma DG lenses. The effective focal length will need to be multiplied by 1.5x.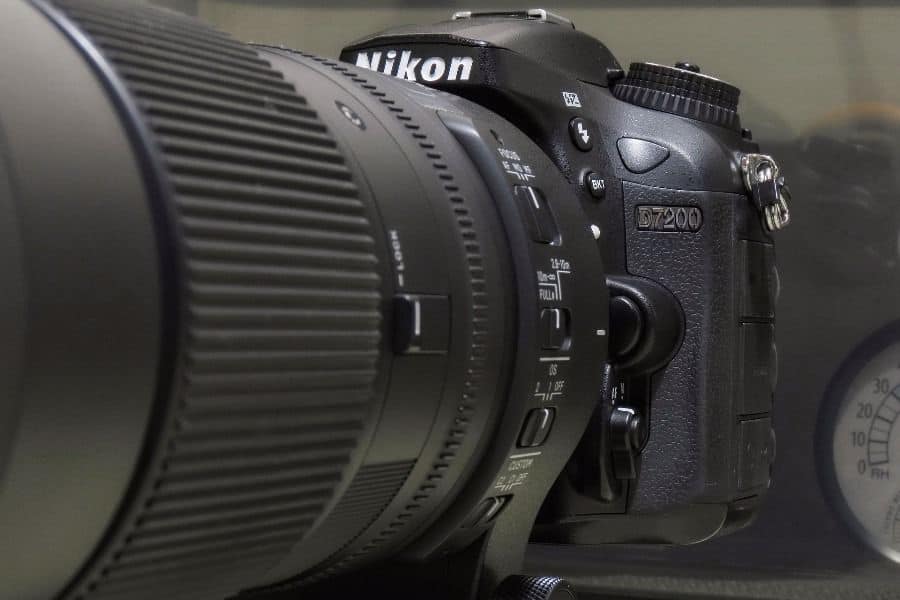 Sigma DC lenses are compatible with Nikon SLRs with the DX sensor size such as those in the DX series including the Nikon D40, D3000, D5000, and D7200.
Sigma DG lenses are those that have a full frame sensor coverage and include:
8mm f/3.5 EX DG Circular Fisheye
14mm f/1.8 DG HSM A
15mm f/2.8 EX DG Diagonal Fisheye
24mm f/1.4 DG HSM A
20mm f/1.4 DG HSM A
40mm f/1.4 DG HSM C
On the other hand, Sigma DC lenses are designed for APS-C size sensors (crop sensors). This means they cannot fully cover the sensor of a full frame camera. They include:
30mm f/1.4 DC HSM A
10-20mm f/3.5 EX DC HSM
17-50mm f/2.8 EX DC (OS) HSM
17-70mm f/2.8-4 DC Macro (OS) HSM C
18-35mm f/1.8 DC HSM A
18-300mm f/3.5-6.3 DC Macro OS HSM C
18-200mm f/3.5-6.3 DC Macro OS HSM C
50-100mm f/1.8 DC HSM A
Do Sigma Lenses Work with Nikon Z Bodies?
Yes, Sigma begun making mirrorless lenses that are compatible with Nikon Z mount bodies in 2021. However, there are some lenses that you can still use provided you have an FTZ adapter. These include most of the lenses released after November 2013.
One of the lenses that can be used with the Nikon Z series is the Sigma 14mm f/1.8 HSM DG Art. This is an extra wide prime lens that offers you a wide angle when it comes to capturing your subjects. It is best for landscapes, architecture, and real estate photography. If you wish to reach the perfect angle, you can always use an articulating arm for your shoots.
The main downside is that it lacks image stabilization. You might need to purchase a gimbal or an affordable tripod.
Sigma does not have their own brand of adapters that you can use to make their lenses compatible to the Nikon Z series, but Nikon does. The Nikon FTZ adapter allows photographers to use any lenses for F-Mount Nikon DSLR on their full-frame mirrorless cameras including those in the Z series.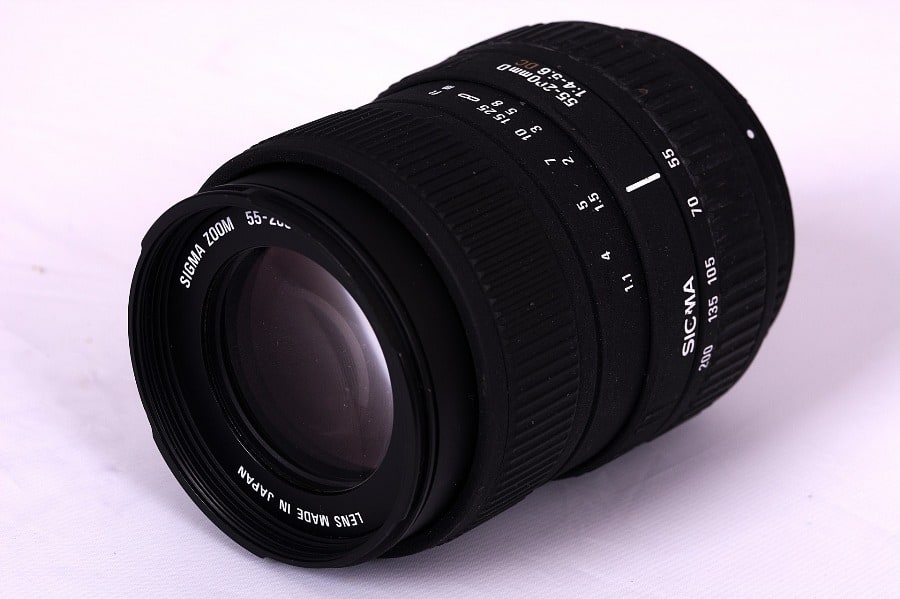 Are Sigma Art Lenses Good To Use With Nikon?
Yes, Sigma Art lenses are good to use with Nikon. They are also much cheaper and a cost-effective option if you plan on purchasing multiple lenses.
Some of the best Sigma lenses to use on your Nikon camera include:
Sigma 24-70mm f/2.8 HSM DG ART: This lens is perfect not only in quality but also for capturing crisp portraits and landscapes. Even without a camera flash, it can be used in lower light and the image stabilization feature makes it even better. It also reduces distortion and color fringing thanks to its 4 aspherical and 3 SLD elements.
Sigma 18-35mm f/1.8 HSM DC ART: This lens provides an image sharpness that most zoom and wide angle lenses lack. It has a focus motor integrated that makes it ideal to use on older cameras. It has been built with a thermally stable composite that allows it to maintain optimum temperature in various areas.
Sigma 35mm f/1.4 HSM DG ART: This staple lens is unique due to its astonishing optics. It almost obliterates chromatic aberration, completely limits distortion with fantastic color details. At its widest aperture, it has a sharper image than most lenses in the same category.
Frequently Asked Questions
Are Sigma Lenses as Good as Nikon?
The Sigma A Art series lenses are better than Nikon lenses because they offer clearer and more detailed pictures. The autofocus is faster as well. Sigma lenses are also considerably cheaper than Nikon lenses for the same features.
What Cameras are Sigma Lenses Compatible With?
Along with Nikon, Sigma lenses are compatible with many brands including Sony, Canon, Panasonic, and Olympus cameras. However, specific lenses are compatible with specific camera models in each brand.
Conclusion
Buying a compatible Sigma lens for your Nikon camera is a good idea. You will get to enjoy a wide variety of features for a lower price compared to Nikon lenses. Just make sure that you understand what the lens can do so that you can use it to your advantage.