As an Amazon Associate we earn from qualifying purchases.
The Nikon D610 prides itself with amazing features, comfortable design, incredible photo quality, and impressive performance. The D610 exceeded user expectations and filled all the aspects that D600 lacked. 
Nikon D610's 24.3MP FX-format CMOS sensor performed really well at high sensitivities and has produced JPEG image quality. The shutter is faster and makes less noise. Here are our choices for the best lenses for D610. 
Top Lens Reviews for D610
With its full-frame camera, the D610 users have a lot of options for lenses. The camera can shoot full HD videos with dynamic range, great control over the depth of field, and high-quality performance even in low light,  making it perfect for professionals. 
D610 has numerous lenses that you can choose from, but we are going to present the best of the best so you can get to use every single feature that D610 has to offer. 
Brand
Nikon 28-300MM F/3.5-5.6G
Tamron 70-210mm F4 Di VC USD
Product
Brand
Nikon 28-300MM F/3.5-5.6G
Product
Brand
Tamron 70-210mm F4 Di VC USD
Product
Product
Nikon 28-300mm F/3.5-5.6G
The Nikon AF-S Nikkor 28-300mm f/3.5-5.6G ED VR is an incredible all-in-one zoom lens with an impressive 10.7x range, created for use with full-frame Nikon cameras. It can cover different ranges and can focus on the photo's subject.
The lens is sharp, although distortion is a bit of an issue throughout the range. It is fairly compact, and it can cover a 24 x 36mm image sensor. 
The lens has the latest generation of Nikon's vibration reduction technology called the VR II. This feature compensates for the random shake you get from handheld shooting, and it can detect when you are panning. 
The lens measures 4.5 x 3.3 inches, and it does not extend when it is zoomed. Weighing 1.8 pounds, the lens is a bit heavy to carry around and not ideal for travelling or hiking. It is heavier than Nikon 50mm f/1.8G and Tamron 70-210mm F4 Di VC USD that weighs 6.6 ounces and 1.7 pounds respectively.
Its massive front element requires 77mm filters. 
With its optical stabilization feature, you won't have to worry about a wobbly camera when you take pictures. Included in the box of this lens is a reversible lens hood. 
On the barrel, there are a couple of switches installed. One switch toggles the Vibration Reduction system; the other switches are for the manual and autofocus. The minimum focus of the lens is 1.6 feet throughout the zoom range, so it gives the lens 1:3 macro magnification at 300mm. 
The Nikon AF-S Nikkor 28-300mm f/3.5-5.6G ED VR is sharp, scoring 2,22 lines per picture height after doing a center-weighted lens test, and it is better than the minimum 1,800 lines that are needed in order to call a photo sharp. 
Pros:
It stays sharp throughout its zoom range
Perfect for all-in-one zoom to cover full ranges from wide angle to long telephoto
Has 10.7x zoom ratio capacity to capture subjects more clearly
Equipped with optical stabilization that compensates for camera shakiness unlike the Nikon 50mm f/1.8G and Tamron 70-210mm F4 Di VC USD that doesn't have the feature. 
Great for compact cameras 
Cons:
Distortion is noticeable, making the center magnified more than the edges
Soft edges appear on photos at maximum aperture 
Heavier than the Nikon 50mm f/1.8G by a pound and Tamron 70-210mm F4 Di VC USD by an ounce , not ideal for outdoor activities
Nikon AF-S FX NIKKOR 28-300mm f/3.5-5.6G ED...
Versatile 107x zoom lens with ED glass and VR II image stabilization
Optimized for edge to edge sharpness on both FX and DX-format
Covers a wide range of focal lengths to get the best out of every subject
Tamron 70-210mm F4 Di VC USD
The Tamron 70-210mm F4 Di VC USD is the go-to lens for most beginners and event photographers.
It is more affordable than the Nikon 28-300mm, and it delivers amazing image quality, zooms longer than the other lenses in its price range.
The 70-210mm is a long and thin  lens that measures 6.9 by 3.0 inches. It is a light-weight as it weighs only 1.7 pounds, so it is easy to carry around, unlike the Nikon 28-300MM F/3.5-5.6G that weighs 1.8 pounds. However, it is a bit heavier than the Nikon 50MM F/1.8G that weighs 6.6 ounces. 
It also supports 67mm front filters. Since the zoom design is internal, the lens does not get longer or shorter when you adjust the focal length. 
Tamron 70-210mm's barrel is constructed from polycarbonate, which makes it sturdy, and it protects the lens and case from dust and moisture. 
The front lens is coated in fluorine, so it repels grease and moisture, making it easier to clean. A feature that both the Nikon 28-300MM F/3.5-5.6G and Nikon 50MM F/1.8G does not have. 
Pros:
Internal zoom feature, easy to adjust the focal length
Crisp optics that produces sharp photos and high level of focus stability
Dust and moisture resistant for cleaner lens
Fluorine protection preventing grease and moisture on the lens
Light and easy to carry, perfect for travelling
Cons:
Maximum zoom affects image quality, edges becomes blurry
Some distortion happens when in maximum zoom 
Manual focus ring affects rubberized grip
Nikon 50mm F/1.8G
The Nikon 50mm f/1.8G is labeled as the best lens for professional photographers and those who just love taking snaps of their adventure.
The lens delivers quality optics at an affordable price. Although the Nikon 28-300MM F/3.5-5.6G is the lens that has features perfect for professional photography, the Nikon 50mm f/1.8G can also get the job done without breaking the bank. 
Since it has a massive aperture of f/1.8, it is perfect for low-light photography, and it can isolate subjects from the background thanks to its shallow depth of field, which is a feature that Nikon 28-300MM F/3.5-5.6G lacks. 
In addition, the front lens element does not rotate or extend when it is used to autofocus on a subject, which means that the lens is more durable. Also, the lens has a silent wave motor or AF-S, and it can be used on entry-level DSLRs like the Nikon D3100 and Nikon D5100. 
The lens is very light, and it only weighs 6.6 ounces, so it is easy to bring anywhere, unlike the Nikon 28-300MM F/3.5-5.6G that is heavy and a bit difficult to bring outdoors. 
The lens measures 2.1 by 2.8 inches, and its filter thread can support 58mm filters. Its lens hood is already included. As for its focus, the closest that it can go is under 1.5 feet. 
Users can frame their subjects and open up the aperture to blur the background, but it can't do double duty as a macro lens. Despite the aperture feature, it does not have an aperture ring. 
The field of view narrows when the lens is connected on a DX camera with an APS-C sensor. It turns into a telephoto optic that is great for portraiture instead of daily use. 
Pros:
Great for low-light photography, can focus on the subject despite the lack of light
Sharp focus, subject gets to be seen more clearly
Fast aperture, letting in more light and resulting in sharp photos
Light and easy to carry around, perfect for travelling
More affordable than Nikon AF-S Nikkor 28-300mm f/3.5-5.6G ED VR 
Cons:
No vibration reduction, so it can cause blurs if the camera is shaky, unlike Nikon AF-S Nikkor 28-300mm f/3.5-5.6G ED VR that is equipped with the latest vibration reduction technology. 
Can't perform double duty as a macro lens, so it can't do extremely close focusing distances
No aperture ring, so controlling the aperture is a bit inconvenient
Nikon AF FX NIKKOR 50mm f/1.8D Lens with Auto...
High-speed normal lens Great for travel and for shooting full-length portraits in available light
Distortion-free images with superb resolution and color rendition, Provides high-contrast images...
Format Compatibility: Nikon FX/35mm Film and Nikon DX
Feature to Consider
Although there are numerous lenses that you can choose from for your D610, there are certain factors that you need to consider before you buy one. It is important that you go through these features so you can get the perfect lens for your camera.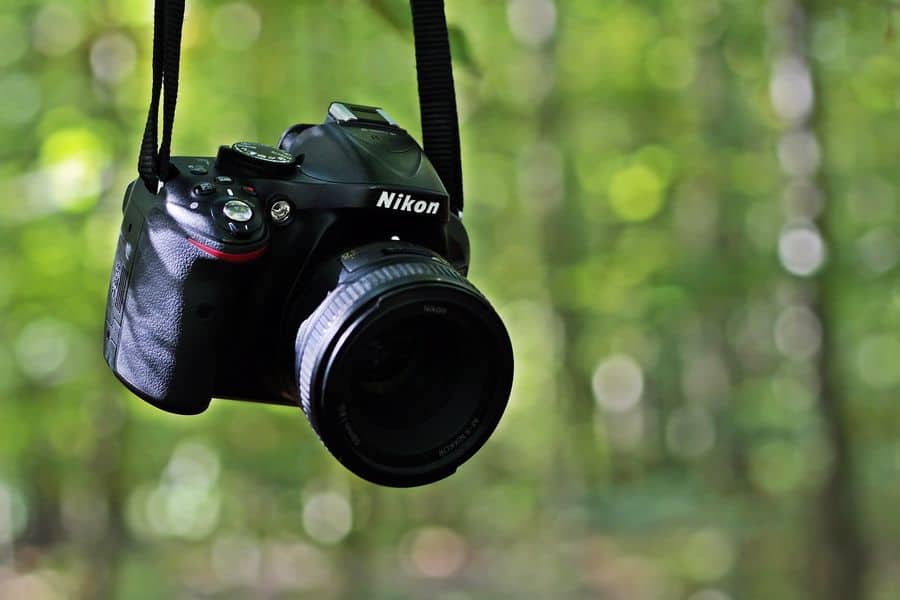 Subjects to Photograph
Each lens has its strength, so it is important to know what subjects to focus on before getting a lens. A 50mm lens will give you the benefit of high-quality imaging and it is good for wide apertures. A macro lens is perfect for taking close-up pictures.
Meanwhile, wide-angle zoom is the one to get if you wish to go the landscape photography route. 
Before getting a lens for the D610, it is best to know what type of focus is desired. Although the Nikon 28-300MM F/3.5-5.6G has a wider range, it is still prone to distortion.
If you wish to take pictures in areas with low light, then the perfect lens for your D610 is the Nikon 50MM F/1.8G. 
Remember that the lens choice should be connected to the subject of the photos. Once you know what you'll take pictures of, you can choose the lens for the job. Subjects should always come first, while the focal length should come second. 
Weight and Size
If the camera will be used outdoors, especially while traveling and hiking, it is best to put the weight of the lens into consideration.
You will need to carry it around with you, together with other accessories, so make sure you are comfortable with it. 
For example, if you are going to take pictures outdoors, then it is best to get a Nikon 50MM F/1.8G or Tamron 70-210mm F4 Di VC USD as they are lighter.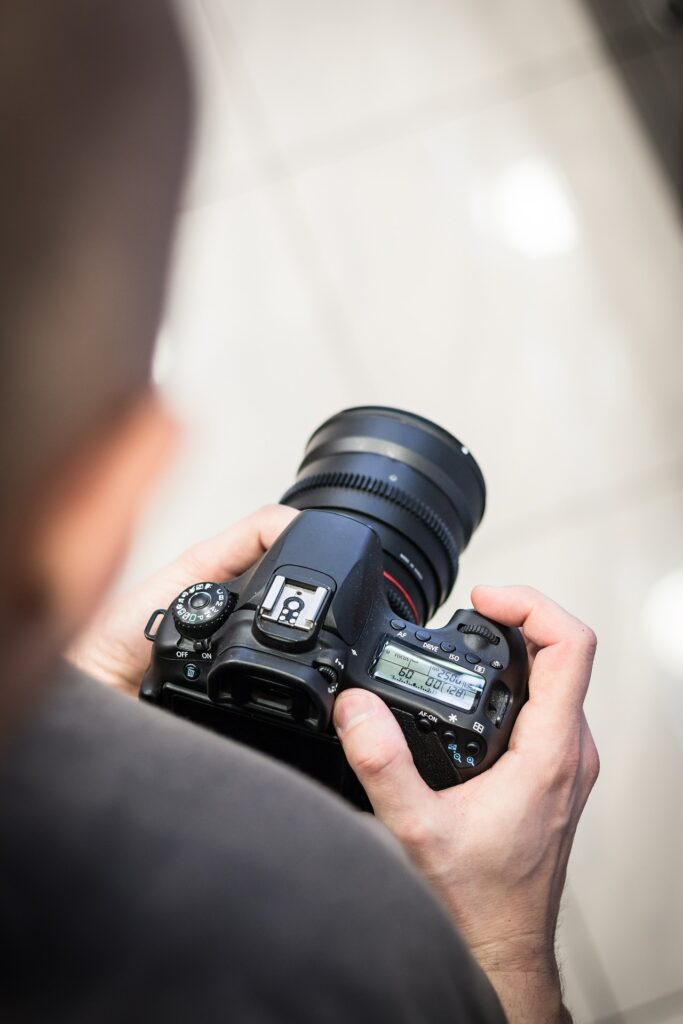 The size of the Nikon D610, which is 1.14 pounds with the battery and memory card included, will be added to the weight of the lens. 
As for the size, you need to think about filters. You can save on filters if you purchase a smaller lens.
You can search for circular polarizing filters and compare the prices of the filters. If you need to purchase numerous filters, then you can save by purchasing a smaller lens. 
Build Quality and Weather Proof
Lenses come in different price ranges. The most common misconception is that lenses that are inexpensive do not come with high-quality features, they are not built well, and the autofocus motors are inferior. 
However, that is not always the case. You can check online for reviews from professional photographers to see if the lens is worth it. 
Also, make sure that it is weatherproof, especially if you will be using it outdoors. As for the autofocus motor, check for the speed and quality. 
The best lens to get if you are looking for this feature is the Tamron 70-210mm F4 Di VC USD as it is dust-proof, moisture-proof, and weather-proof, just like the Nikon D610. 
Conclusion
Lenses can make or break a photo. Choosing lenses is not easy, especially when there are so many to choose from and so many features that need to be considered. 
If you know what you are looking for in a lens, what you are taking pictures of, and what you will use your camera for, then the purchase will be worth it.