As an Amazon Associate we earn from qualifying purchases.
When you ask any professional photographer about how wide a prime lens is, they will say it is either 24mm or 35mm. The 24mm vs. 35mm wide angle lens debate has been going on for years as photographers, especially the new ones, are not familiar with their differences.
Both the 24mm and the 35mm lenses are known for their amazing versatility and their incredible optical quality. They also have very good composition. But when it is down to choosing one, which of them is better?
24MM vs. 35MM General Overview
When you have plans of buying a wider prime lens for your DSLR camera, the 24mm and the 35mm lenses are two of the most recommended options.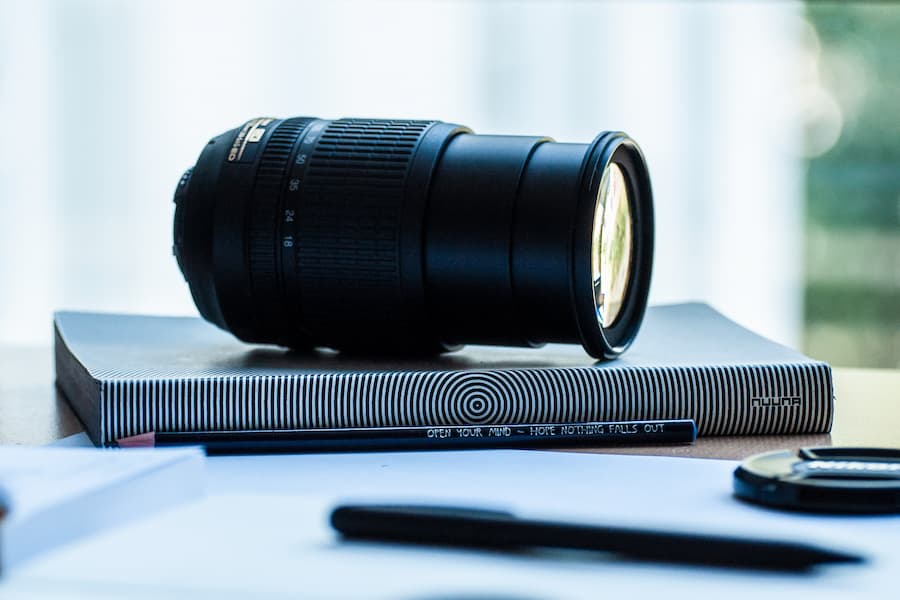 The two lenses can give you the wide angle that you need so you can squeeze in as many aspects of a photo as you want. Before deciding which one to get, let us first review the aspect of each wide angle lens.
24MM
The 24mm lens has a massive maximum aperture of f/2.8. Combined with a short focal distance, this can create a beautiful bokeh and a great background separation. Since it has an aperture of f/2.8, it can allow a lot of light in the sensor for a brighter image.
Since you can move around to get closer to the subject that you want to take a picture of, the 24mm focal length gives a lot of room to find the right composition. That is why 24mm is a great choice for a walkaround prime.
35MM
While the 24mm can be too wide at times, the 35mm is usually just the right focal length. It also provides little to no distortion and it allows in more light compared to the 24mm lens which is good for landscape photography.
The 35mm lens has the f/1.2, f/1.4, and f/1.8 apertures, which gives you more options to choose just how much light can get in. The 35mm lens has greater compression. This means that it has a shallower depth of field for a smooth background and bokeh, especially when the lens is at f/1.8 aperture.
The depth of field that the lens produces contributes to the aesthetic of the image. It also lets you naturally focus on the subject because it effectively separates it from the background.
24MM vs. 35MM
Both the focal lengths are amazing and they are a practical choice if you are looking for optical performance and versatility. Both the 24mm and the 35mm inspire composing the right way, which is by moving around the scene.
The 24mm and 35mm lenses can both produce an impressive depth of field. Below are the differences and similarities that can help you decide which one to get for your photography journey.
Similarities
Even though the 24mm and the 35mm have different fixed focal lengths, they do share some features. These features can ensure high quality images no matter what the condition is or what type of subject you are taking pictures of.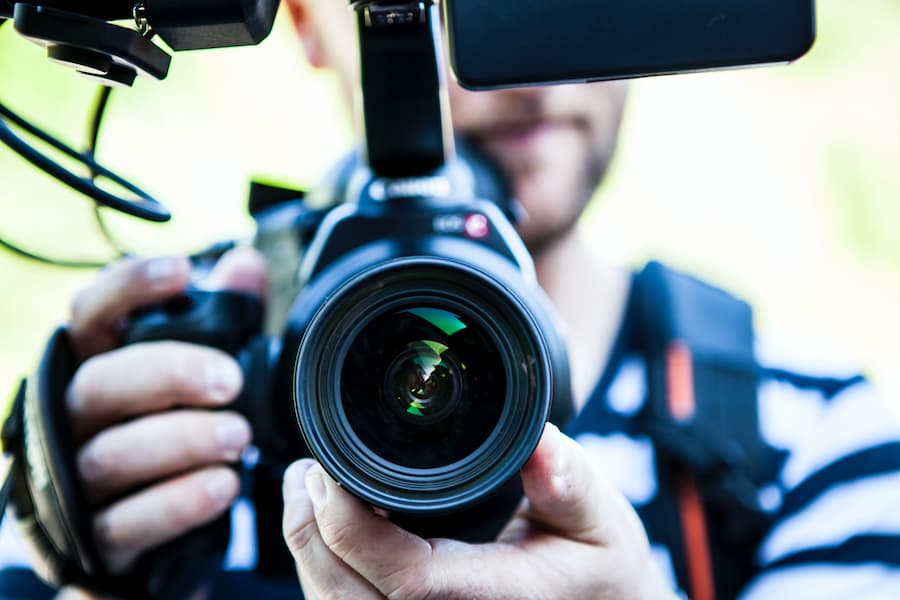 Low Light
The 24mm and the 35mm are fantastic lenses to use in low light conditions. These are great to use for shooting after you have lost all natural light, and you won't have to worry about slowing down the shutter and getting photos that are blurry.
The 24mm has a maximum aperture of f/2.8 and the 35mm has a maximum aperture of f/8, both of which can be used in low light areas because it allows enough light in.
Compositional Flexibility
The 24mm and the 35mm lenses are great compositional tools. With its shallow depth, you can take images of portraits. You can also look unique angles to shoot with. You can also look for foreground objects that you can use to layer and frame your subjects, or you can just shoot portraits as you see it.
Even though the two have fixed focal lenses, they are versatile because they allow you to become flexible and create different compositions while moving around to shoot.
Difference
Although the 24mm and the 35mm are both wide angle lenses and they have fixed focal lengths, there are certain differences that make them distinguishable to each other, and it is better to know them so you can know which one to get.
Aperture
The 24mm is equipped with a maximum aperture of f/2.8. This focal length is great in taking pictures while you are in an area with natural light. You can also use it in low light conditions.
Meanwhile, the 35mm is equipped with a maximum aperture of f/1.8, which is a lot wider compared to the f/2.8 aperture of the 24mm lens. This means if you plan to take pictures at night, the 35mm can handle it better.
Size and Weight
The 24mm lens is heavier and bulkier, it weighs 1.43 lb. Meanwhile, the 35mm lens is much lighter, as it weighs only 7.1 oz.
If you are looking for a lens that is easier to use and carry around, you can go for the 35mm lens.
Major Distinguishing Factor
The major distinguishing factor between the 24mm lens and the 35mm lens is its maximum aperture. If you are looking for a lens that you can use for nighttime photoshoot, you can go for the 35mm because it has a wide aperture of f/1.8.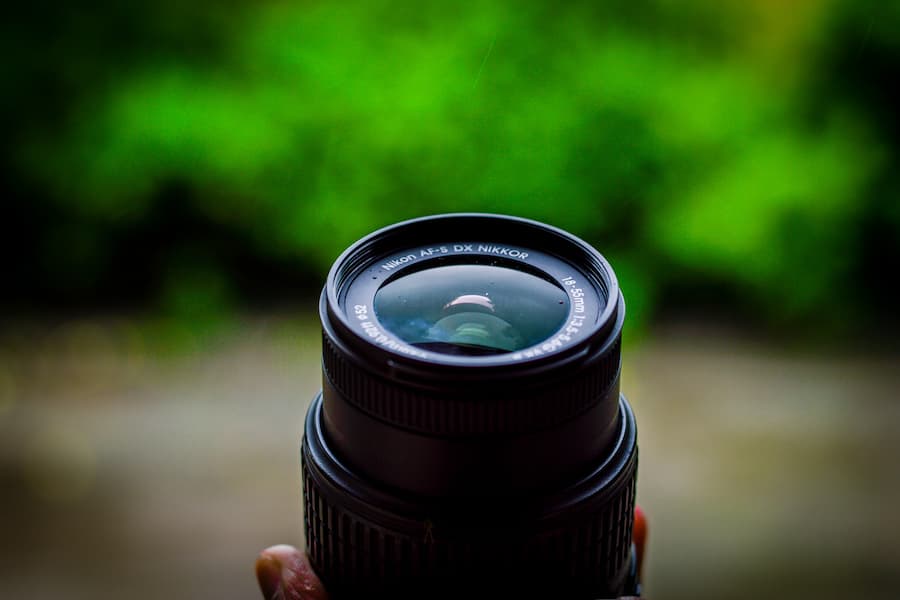 When to Use 24MM
The 24mm is a lens that can capture a wide area, and if focused on the background instead of the subject. It is wider and it can capture images without creating distortion.
The lens is great for the following genre of photography:
Mountain photography
City skyline photography
Environmental photography
Landscape photography
When to Use 35MM
The 35mm lens is versatile and it produces amazing bokeh. It has a fixed focal length that is similar to the view of a human eye. This lens is widely used by videographers because of its range.
The following genre is what you can use the 35mm lens for:
Portrait photography
Travel photography
Street photography
Real estate photography
Final Verdict
The 24mm vs. 35mm discussion may confuse a lot of photographers since both are wide angle lenses. However, each lens has its own characteristic that you can use to your advantage.
If you love to travel, you can get the 35mm because it is lighter. If you want to focus on daytime photography, you can get the 24mm lens because of its aperture of f/2.8.